CRISP & GREEN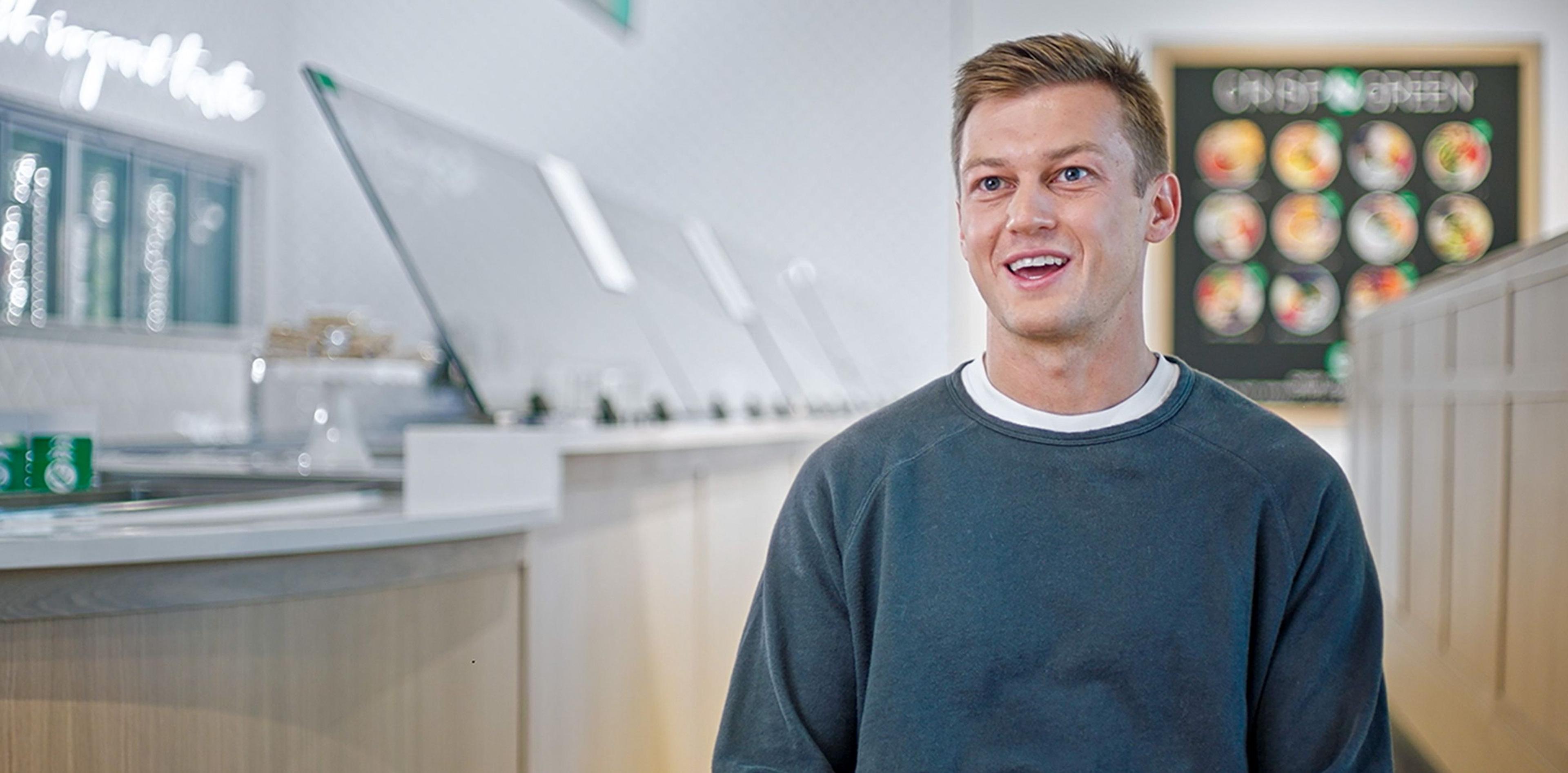 Blake Graves
Franchise Owner
A fresh approach to sound design
CRISP & GREEN® is an innovative fast-casual restaurant founded on the belief that you shouldn't have to choose between your health and convenience.
Devoted to delivering an exceptional experience, CRISP & GREEN® offers guests chef-crafted, scratch-made menu items made with the freshest ingredients alongside great service and music. CRISP & GREEN® uses Sonos at three franchise locations.
At CRISP & GREEN franchise locations in Minneapolis, Minnesota, St. Paul, Minnesota, and Dallas, Texas, music plays an essential role in the sensory experience. Franchise owner Blake Graves uses Sonos for an upbeat sound experience in his stores. Using the intuitive Sonos app, he makes custom playlists that create a consistent, on-brand experience at each of his franchise locations.
We're here to help your business sound great too. Get in touch to learn more and find a solution tailored to your needs.
Related testimonials
Stay connected
Be first to hear about new commercial solutions and the latest Sonos news.