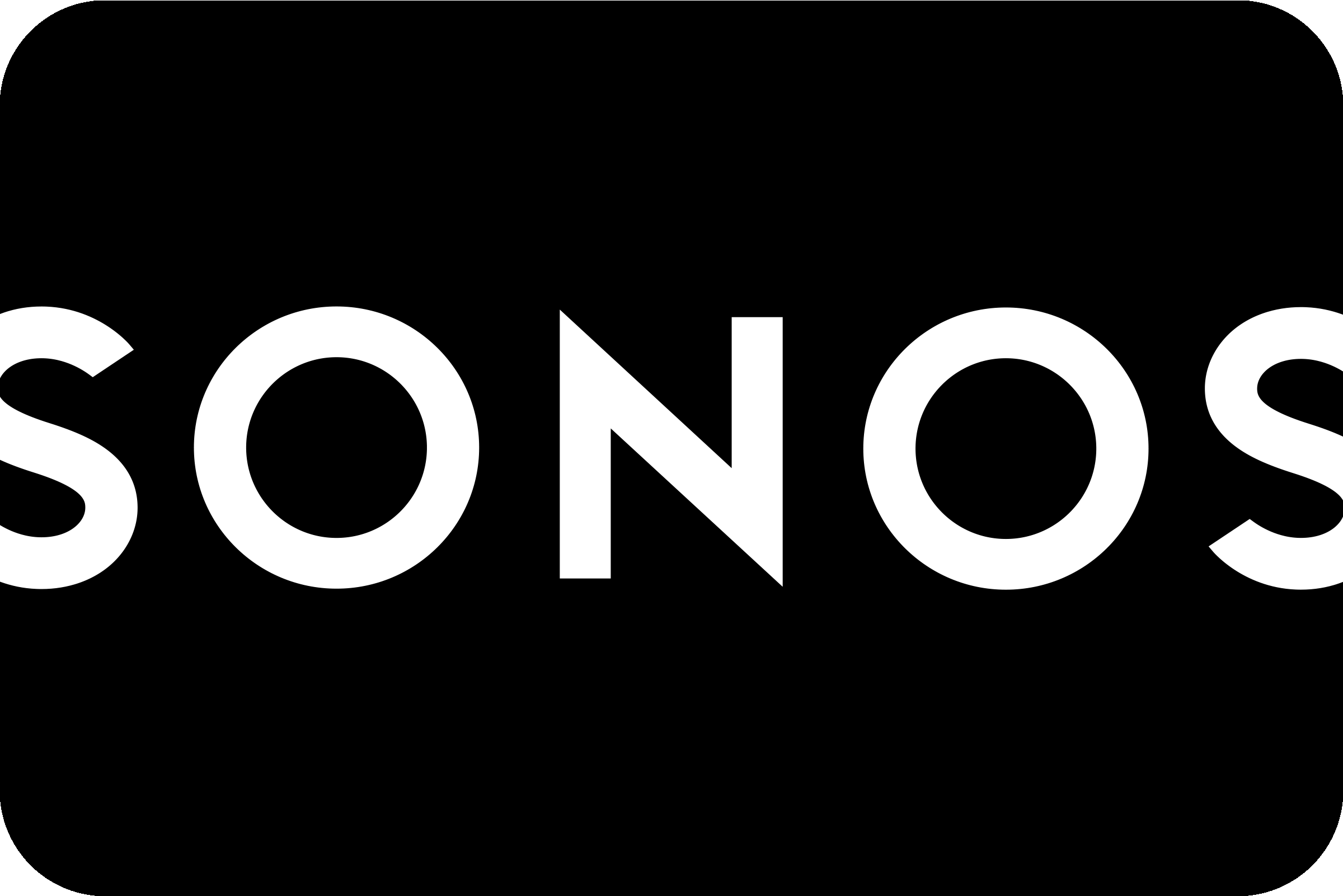 The perfect gift to help that special someone listen their way, delivered right to their door.
Use for any purchase on sonos.com.

Terms and Conditions
Sonos Gift Card Terms and Conditions
The following are the terms and conditions applicable to all Sonos Gift Cards, except as otherwise provided by law.
Sonos Gift Cards may only be redeemed toward the purchase of eligible goods provided by Sonos, Inc. ("Sonos") and its affiliates on www.sonos.com, or its affiliated websites, or eligible goods sold at an authorized custom install dealer. Sonos Gift Cards may not be redeemed for the purchase of any products or services of Sonos or otherwise, except as indicated by these terms and conditions. For a list of authorized custom install dealers, please contact Sonos at questions@sonos.com. The Sonos Gift Cards do not expire and may be redeemed for eligible purchases notwithstanding any stated expiration date.
Except as required by law, the Sonos Gift Cards are not redeemable for cash, are not eligible for return, cannot be applied as payment to any account, cannot be used to purchase additional Sonos Gift Cards, and cannot be used for purchases for shipment outside the United States or for any other products or services as determined by Sonos in its sole discretion. If you have received your Sonos Gift Card through the purchase of a promotional bundle, and you return the other elements of the promotional bundle via the Sonos return program, you do not need to return the Sonos Gift Card. Instead, the Sonos Gift Card associated with the promotion will be automatically cancelled.
The risk of loss and title for a Sonos Gift Card passes to a purchaser ("you") upon receipt of the Sonos Gift Card by the purchaser or designated recipient, or our delivery to the carrier, whichever is applicable. Sonos is not responsible if any Sonos Gift Card is lost, stolen, destroyed or used without your permission.
Sonos has the right to close customer accounts and bill alternative forms of payment if a fraudulently obtained Sonos Gift Card is redeemed and/or used to make purchases on www.sonos.com or any affiliated website, or an authorized customer install dealer.
WE MAKE NO WARRANTIES, EXPRESS OR IMPLIED, WITH RESPECT TO SONOS GIFT CARDS, INCLUDING WITHOUT LIMITATION, ANY EXPRESS OR IMPLIED WARRANTY OF MERCHANTABILITY OR FITNESS FOR A PARTICULAR PURPOSE. IN THE EVENT A SONOS GIFT CARD IS NON-FUNCTIONAL, YOUR SOLE REMEDY, AND OUR SOLE LIABILITY, WILL BE THE REPLACEMENT OF SUCH GIFT CARD. CERTAIN STATE LAWS DO NOT ALLOW LIMITATIONS ON IMPLIED WARRANTIES OR THE EXCLUSION OR LIMITATION OF CERTAIN DAMAGES. IF THESE LAWS APPLY TO YOU, SOME OR ALL OF THE ABOVE DISCLAIMERS, EXCLUSIONS, OR LIMITATIONS MAY NOT APPLY TO YOU, AND YOU MAY HAVE ADDITIONAL RIGHTS.
Sonos may modify these terms and conditions at any time at our discretion, and any change shall be noted on these terms and conditions. The terms and conditions found at www.sonos.com/legal/terms apply. When you purchase, receive or redeem a Sonos Gift Card, you agree that the laws of the State of California, without regard to principles of conflict of laws, will govern these terms and conditions and your use of the Sonos Gift Card. All terms and conditions are applicable to the extent permitted by law. If any part of these terms and conditions is deemed to be invalid or otherwise unenforceable or illegal, the balance of these terms and conditions shall remain in effect and shall be construed in accordance with its terms as if the invalid or illegal provision, or the invalid or illegal portion of a provision, were not contained herein.
Any dispute or claim relating in any way to Sonos Gift Cards shall be resolved by binding arbitration, rather than in court, except that you may assert claims in small claims court if your claims qualify. The Federal Arbitration Act and federal arbitration law apply to this agreement.
The arbitration will be conducted by the American Arbitration Association ("AAA") under its rules, including the AAA's Supplementary Procedures for Consumer-Related Disputes. Payment of all filing, administration and arbitrator fees will be governed by the AAA's rules. Sonos and you agree that any dispute resolution proceedings will be conducted only on an individual basis and not in a class, consolidated or representative action. If for any reason a claim proceeds in court rather than in arbitration Sonos and you each waive any right to a jury trial. Sonos and you also agree that you or we may bring suit in court to enjoin infringement or other misuse of intellectual property rights.
Revised October 28, 2014
How will I receive my gift card?
Your gift card will be delivered to the shipping address your provide upon checkout.
How do I use my gift card?
Use your gift card toward any purchase from sonos.com during checkout or when your purchase over the phone. Enter 19-digit number below the barcode in the Gift Card field. Scratch off the coating of the card to reveal the PIN and enter.
Can I return a gift card?
This gift card cannot be returned or exchanged for cash value.
Can I return a product purchased with a gift card?
Yes. You can learn more about our return policy
here
.
Do gift cards expire?
Gift cards do not expire.
Can I send a gift card to someone outside the US?
Gift cards can only be redeemed within the US.
How do I activate the gift card?
The gift card will be activated upon receipt. You do not have to activate the card.
How do I check the balance of my gift card?
You can check your gift card balance
here
.
Do you sell e-gift cards?
At this time, gift cards are only available for delivery via mail.
Can I apply multiple gift cards to a single order?
Yes. You can use multiple gift cards on a single order.
Can I use a discount or promotion code in combination with this gift card?
Gift cards can be used in combination with a promotional code on qualified orders.