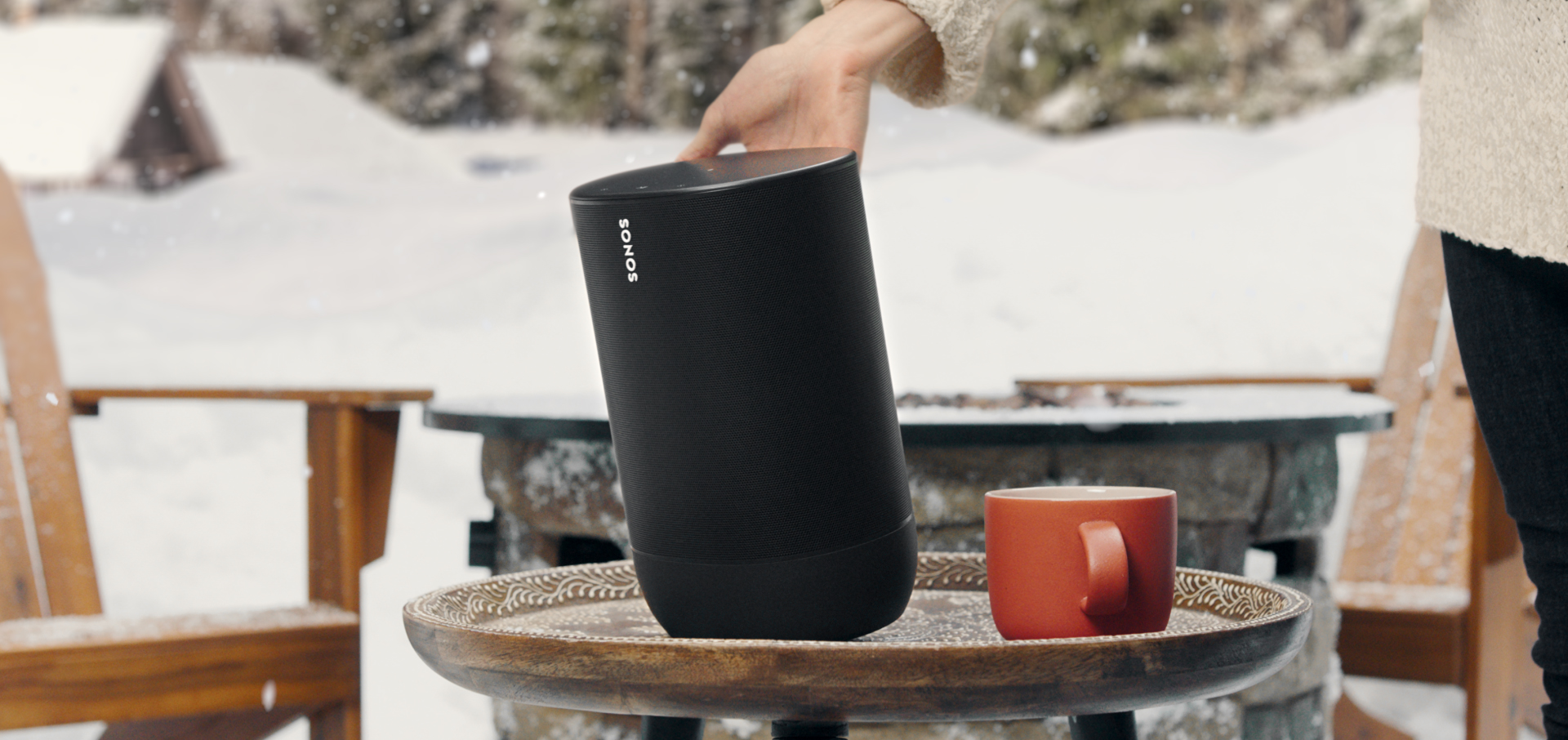 Sicko Mode by Travis Scott, sure,
playing on Spotify
Brilliant sound at your service.
Control your music, get answers to questions, manage everyday tasks, and more—simply by using your voice.
Help has never sounded better
Arc, Beam, One, Move, and Roam have microphones built in so you get hands-free help and incredible sound in one beautifully designed speaker.
Do more with one request
Ask your Google Assistant to do multiple things at once. You can also set up Routines to have a single request set off a series of actions. Use ready-made Routines or customize your own.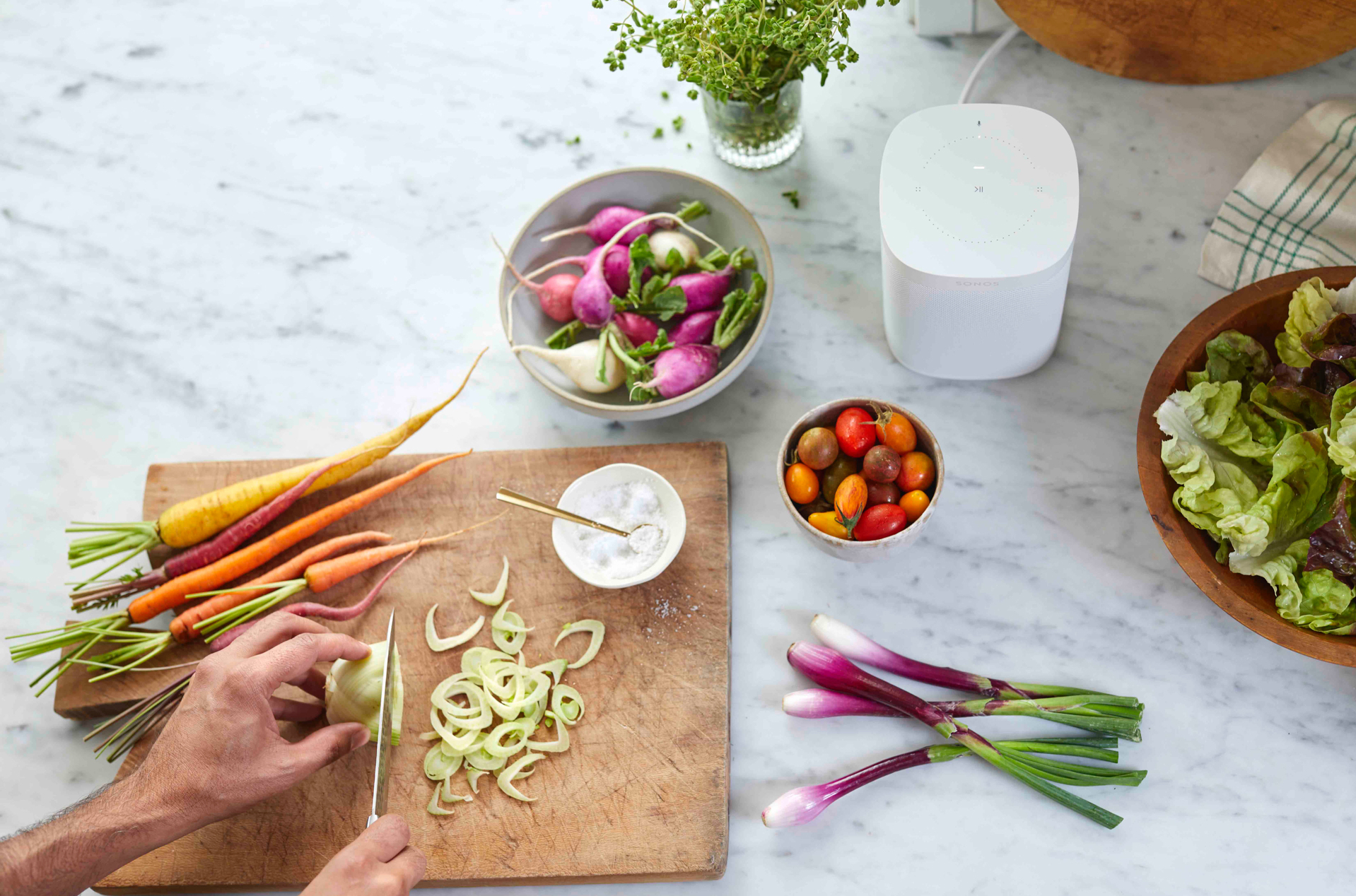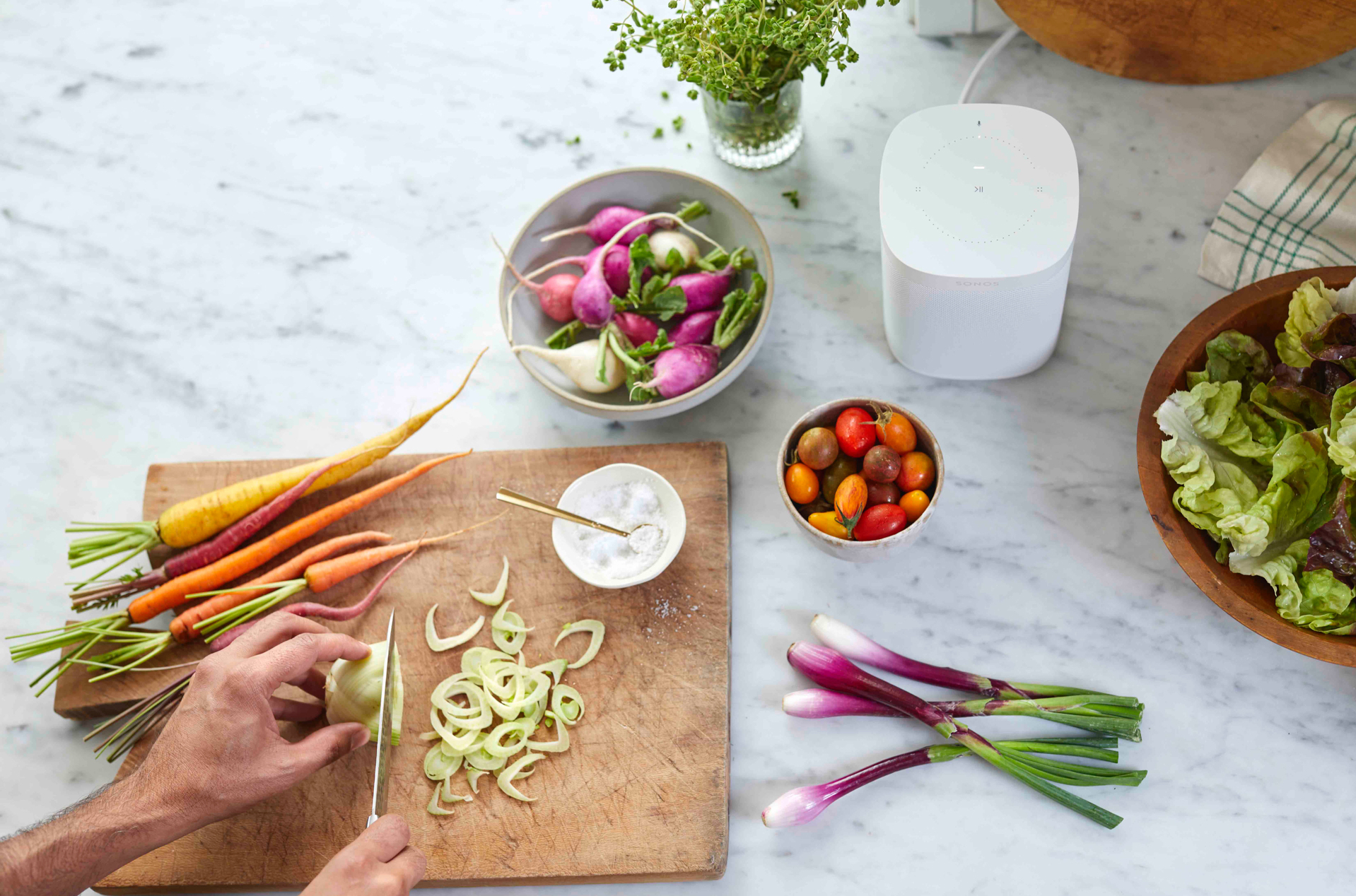 Play Billie Eilish and turn it up
Sure, playing Billie Eilish on YouTube Music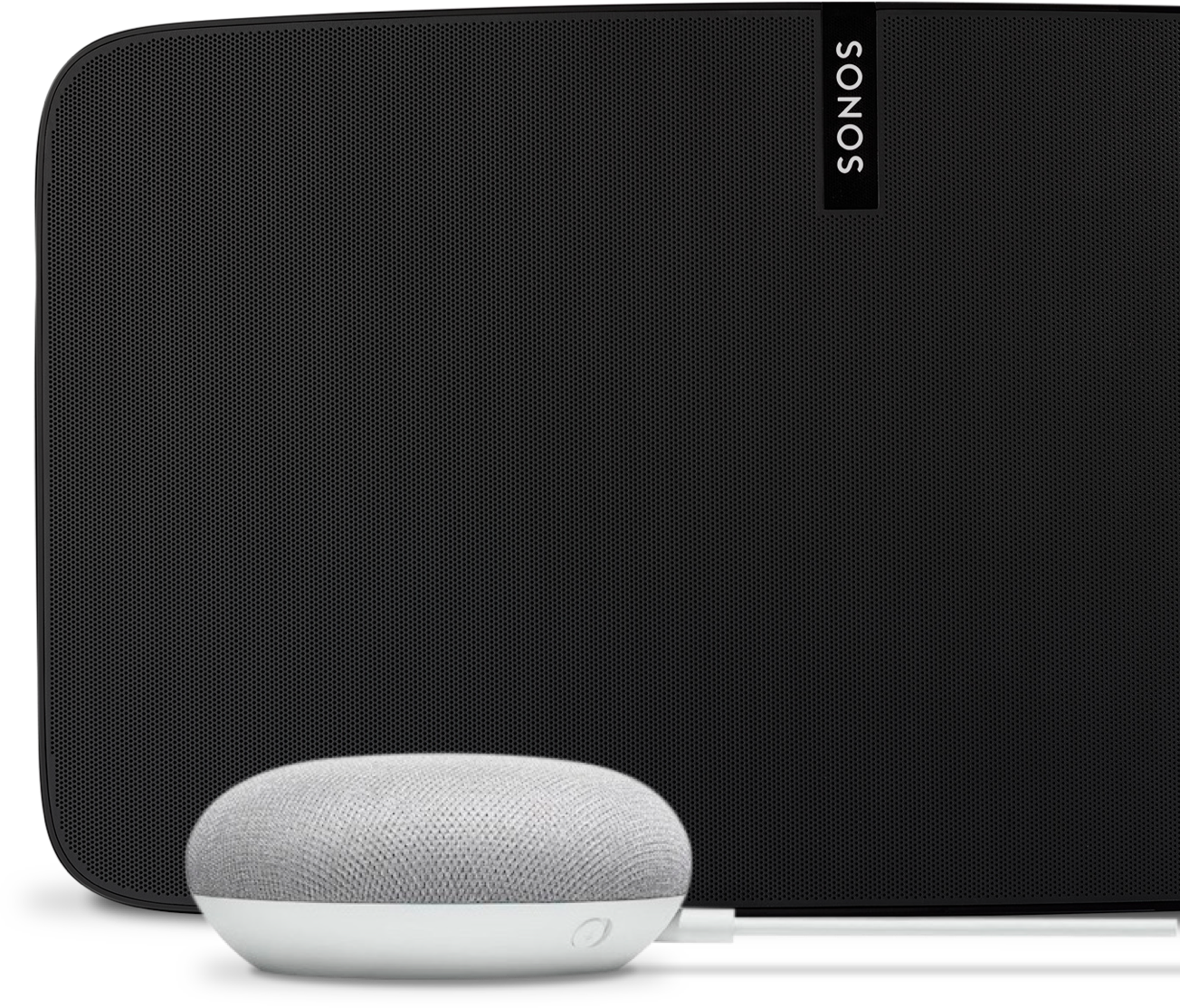 Use the Google Assistant with any device
Enjoy voice control for Sonos from your phone, a Google Home Mini, or any other smart device with the Google Assistant.
Enhance everyday life
Use simple requests to play, pause, adjust the volume, control your entire Sonos system, and more.
Start the music
"Hey Google, play some Billie Eilish"
Choose rooms
"Hey Google, play Grimes in the living room"
Pause and resume
"Hey Google, stop"
"Hey Google, play"
Adjust the volume
"Hey Google, turn it up"
"Hey Google, volume three"
Skip songs
"Hey Google, play the next song"
Discover new music
"Hey Google, who is this artist?"
Control your smart home
"Hey Google, preheat the oven and turn down the thermostat"
Get answers
"Hey Google, stop the music and tell me who Ada Lovelace was"
Manage your schedule
"Hey Google, add dinner to my calendar on Saturday at 8 PM"
Easy voice control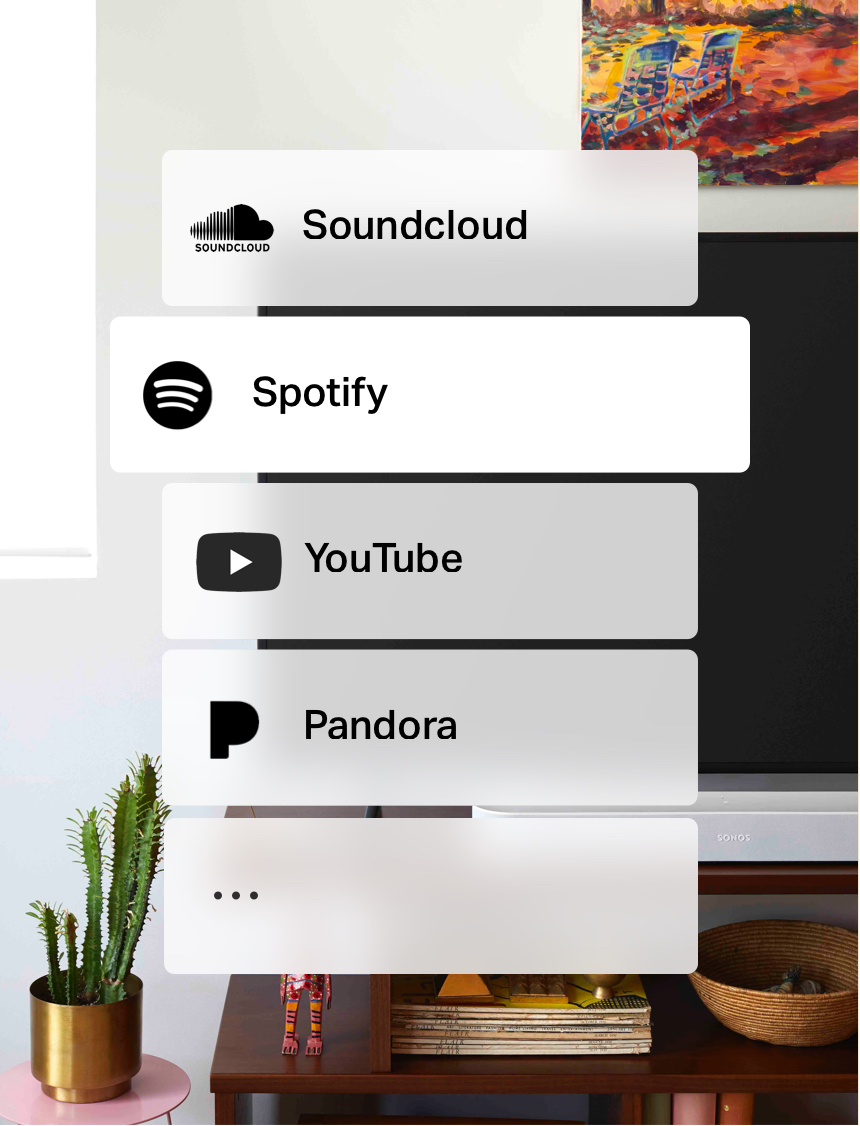 Listen hands free
Works with your streaming services
Control Spotify, YouTube Music, Pandora, iHeartRadio, SoundCloud, and more simply by asking the Google Assistant. Set a default service to cut down requests.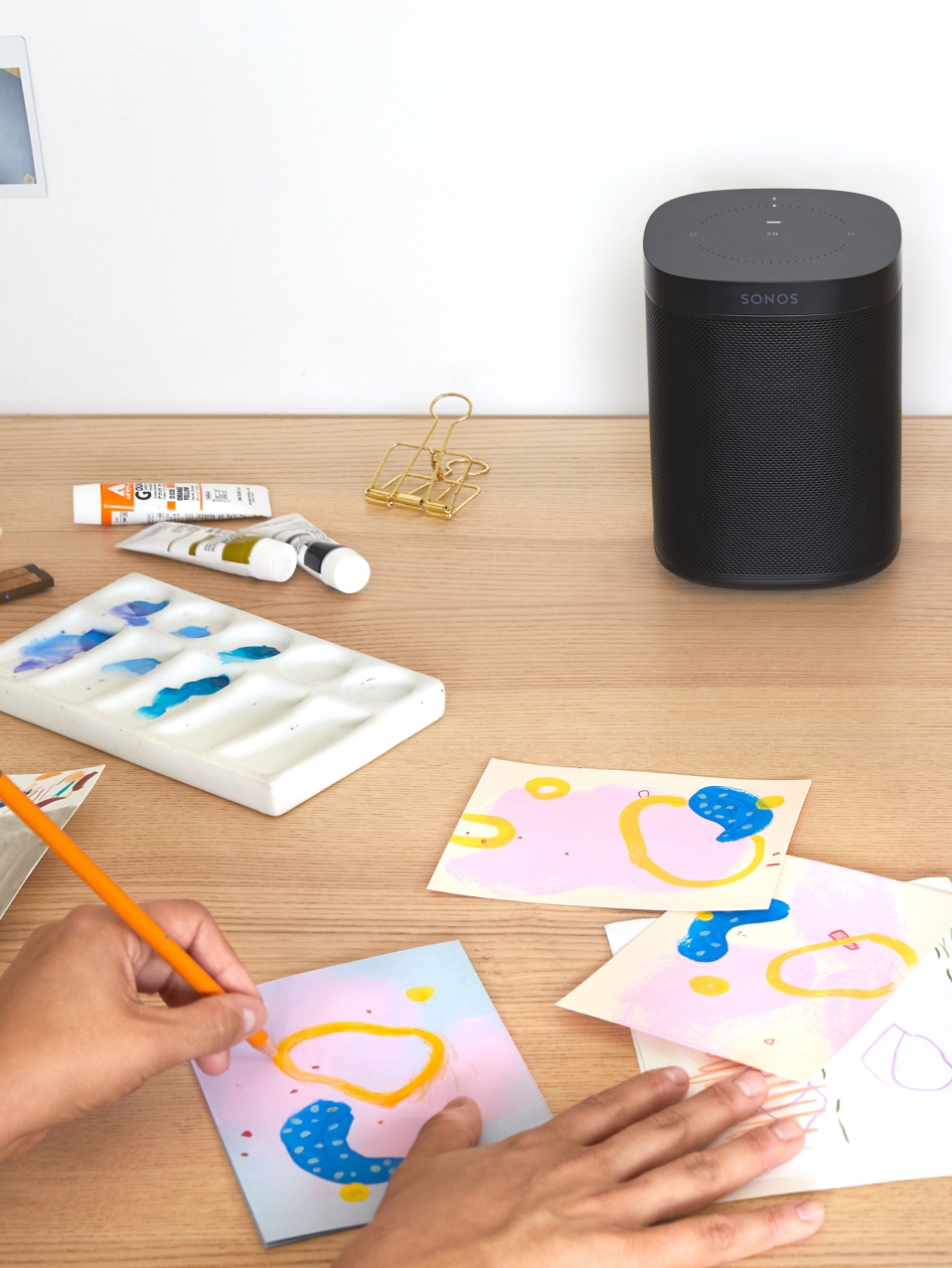 Get the help you need
All the smarts of Google
Just ask your Google Assistant for recipes, sports scores, headlines, translations, and answers powered by Google Search. With over a million available actions, the possibilities are endless.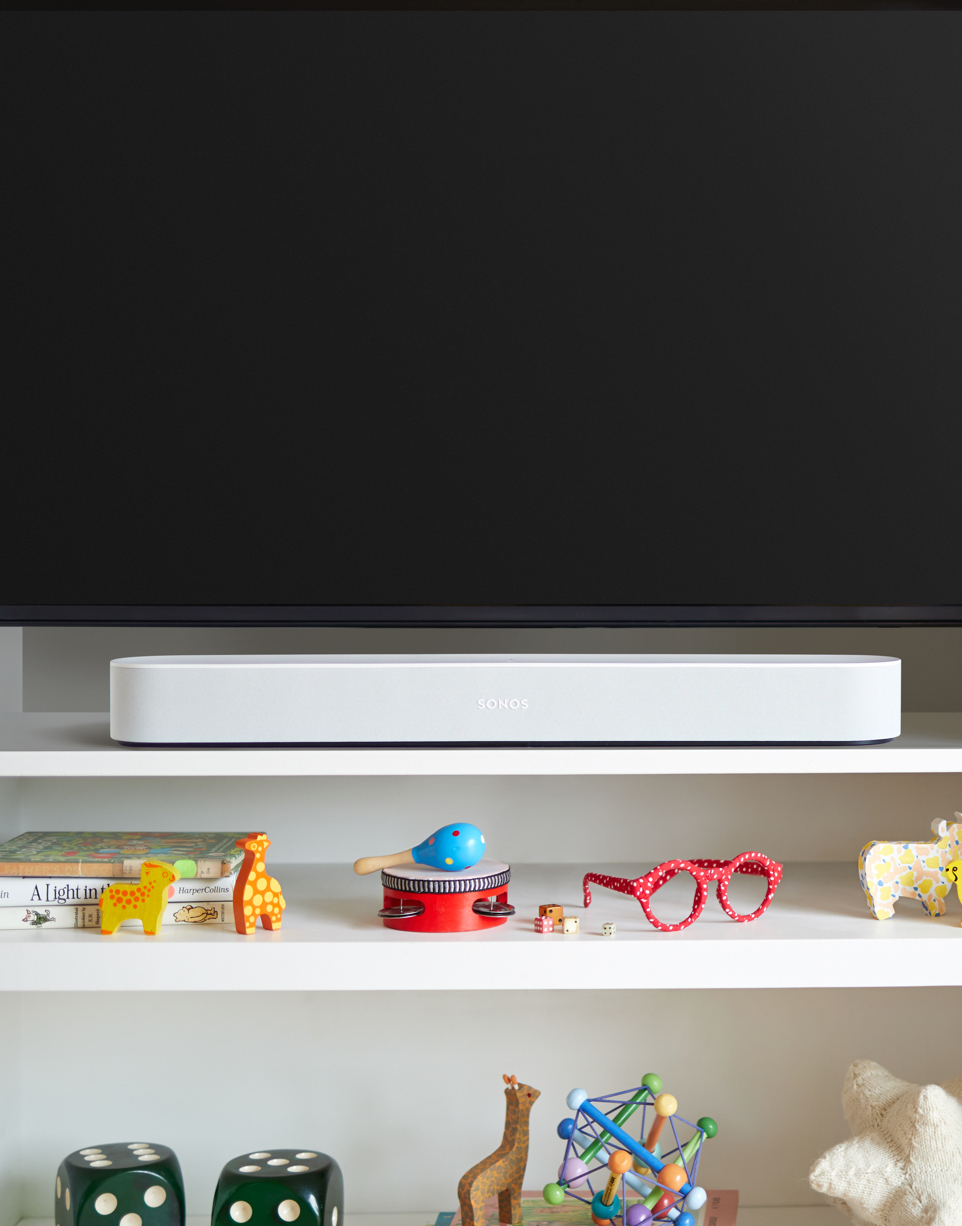 More than music
Voice control for TV
Turn on the TV with your voice using the Google Assistant on Sonos Beam. With Chromecast, you can also control apps, such as Netflix, YouTube, and Starz.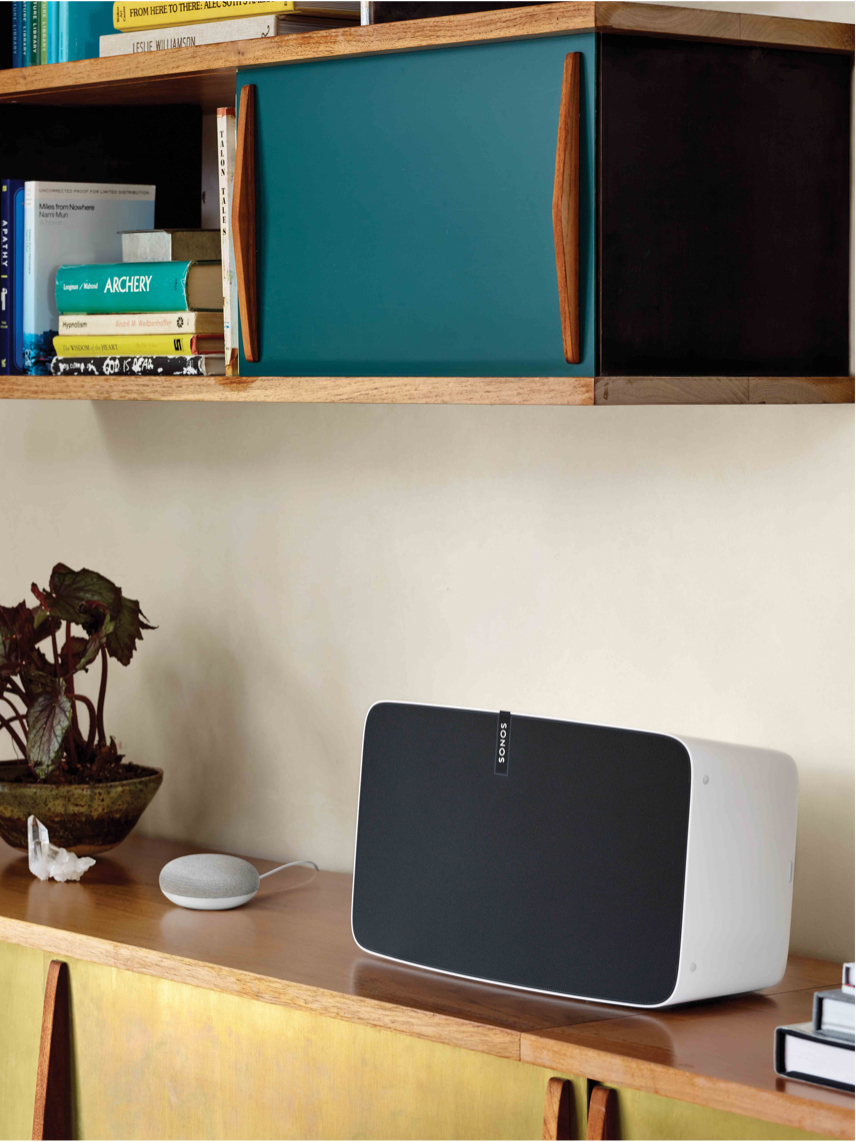 Connect everything
Smart home control
The Google Assistant works with hundreds of home appliances and other smart devices. Set your Nest thermostat or dim your Philips Hue lights using your voice.