The mid-size home speaker with stereo sound.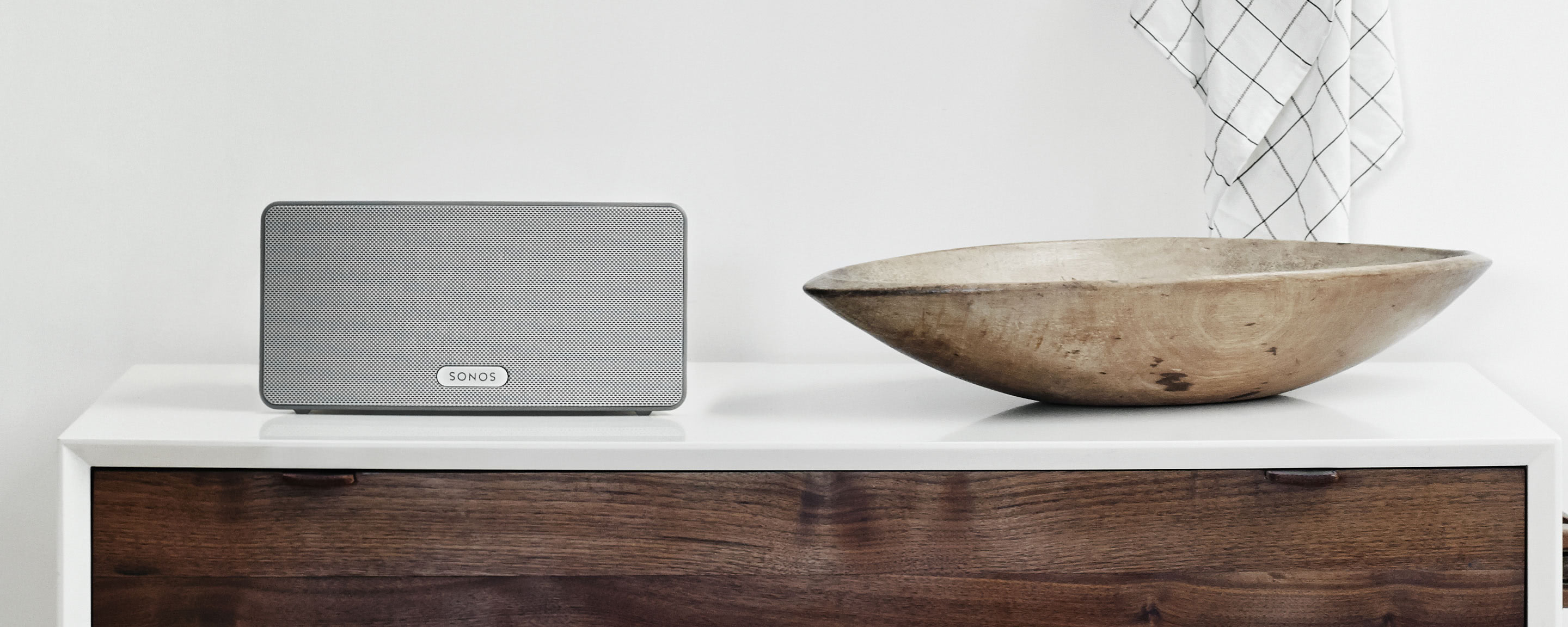 Roll over image to zoom in
The mid-size home speaker with stereo sound.
Versatile. Fits perfectly in tall and narrow or short and wide spaces.

Stereo sound. Intense and immersive.

Vertical or horizontal, the sound remains amazing.

Wall or stand mountable.

Two Play:3s work as Sonos home theatre rear speakers.
Play everything that matters to you.
Sonos plays everything – the most popular streaming services, on-demand services, internet radio, your favourite podcasts and audiobooks, your go-to collection of downloads­ – whatever you love to listen to.
One app. Complete music control.
The Sonos app helps you quickly search through all your services to track down favourite music, send it to different rooms, and adjust the volume and other settings. You don't even have to be in the same room. And if your friends have the Sonos app, they can do the same.
Connect your Sonos to any Amazon Echo device.
With an Amazon Echo or Dot, you can use your voice to play and control songs, playlists, radio stations, podcasts and more.
Multiple orientations.
Stand it tall or set it on its side. Either way, Play:3 automatically optimizes the sound. When it's horizontal, it's in stereo. When it's vertical, it's in mono. The rubber feet on two sides make it safe for any surface.