Securely affix your soundbar to the wall with this mount, designed and made by Sonos.
Compatible with: Arc
Seamless design
This nearly invisible mount keeps your soundbar as close to the wall as possible so your home and entertainment can take centre stage.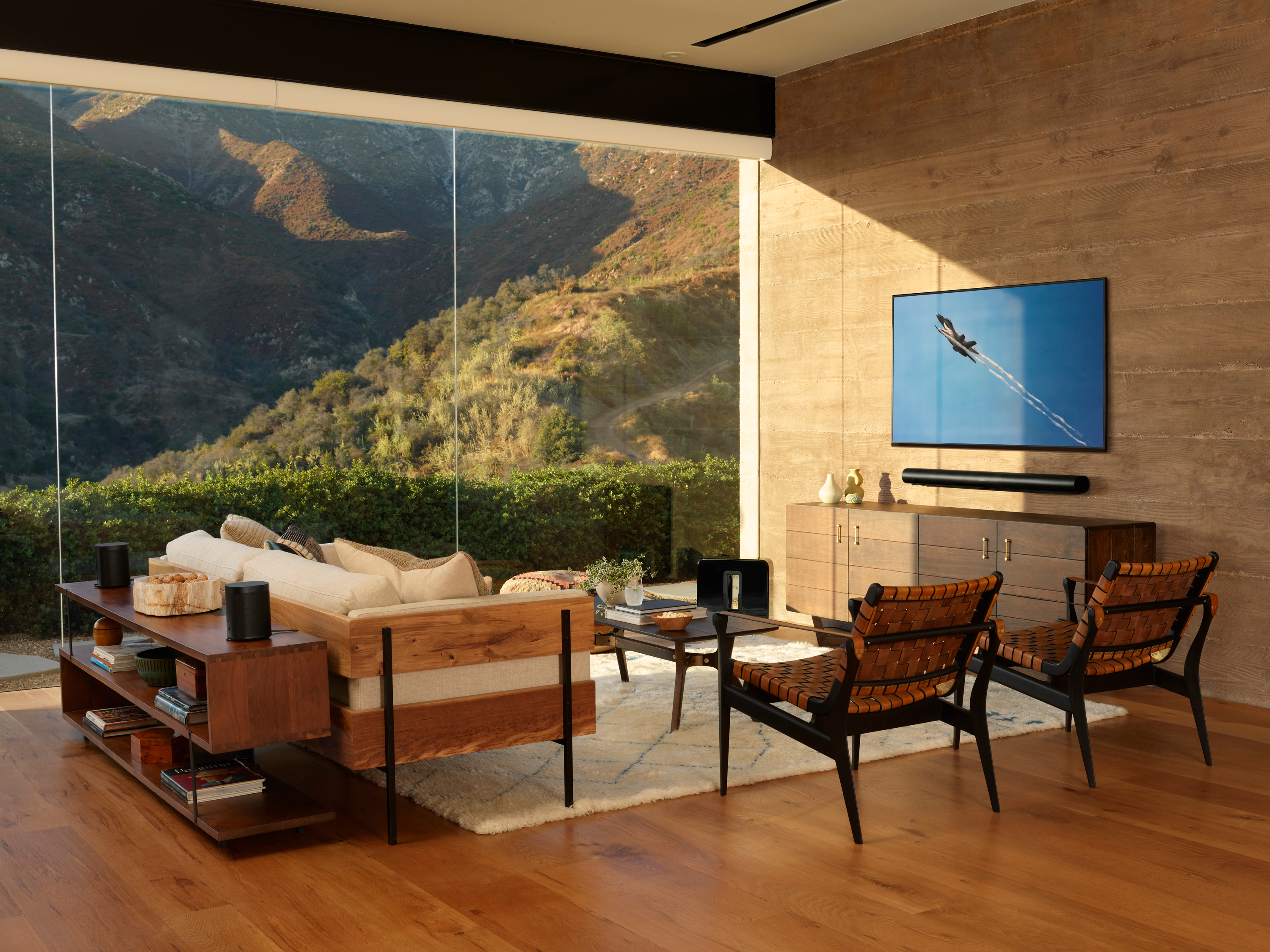 Arc smartly detects when it is attached to the mount and automatically adjusts the EQ to temper bass resonance from the wall.
For the best sound, mount Arc four inches from the bottom of your TV.
Dimensions - H x W x D
1.59 x 32.28 x 0.31 inches (40.5 x 820 x 8 mm)
Finish
Black with matte finish
Weight
1.43 lbs (0.65 kg)
Mount, Screws, Mounting Template, Measuring Template, and Legal Booklet
Free shipping
Enjoy free 2-day shipping anywhere within Canada.
Easy returns
Not exactly what you wanted? Return it within 45 days. We'll cover shipping.
Professional installation
Take a comprehensive look at the set up, function, and maintenance of Sonos Wall Mount. The user guide details all of its specifications and how to care for your Sonos product.