Elevate your listening experience with brilliant stereo sound and rich bass for vinyl and streaming.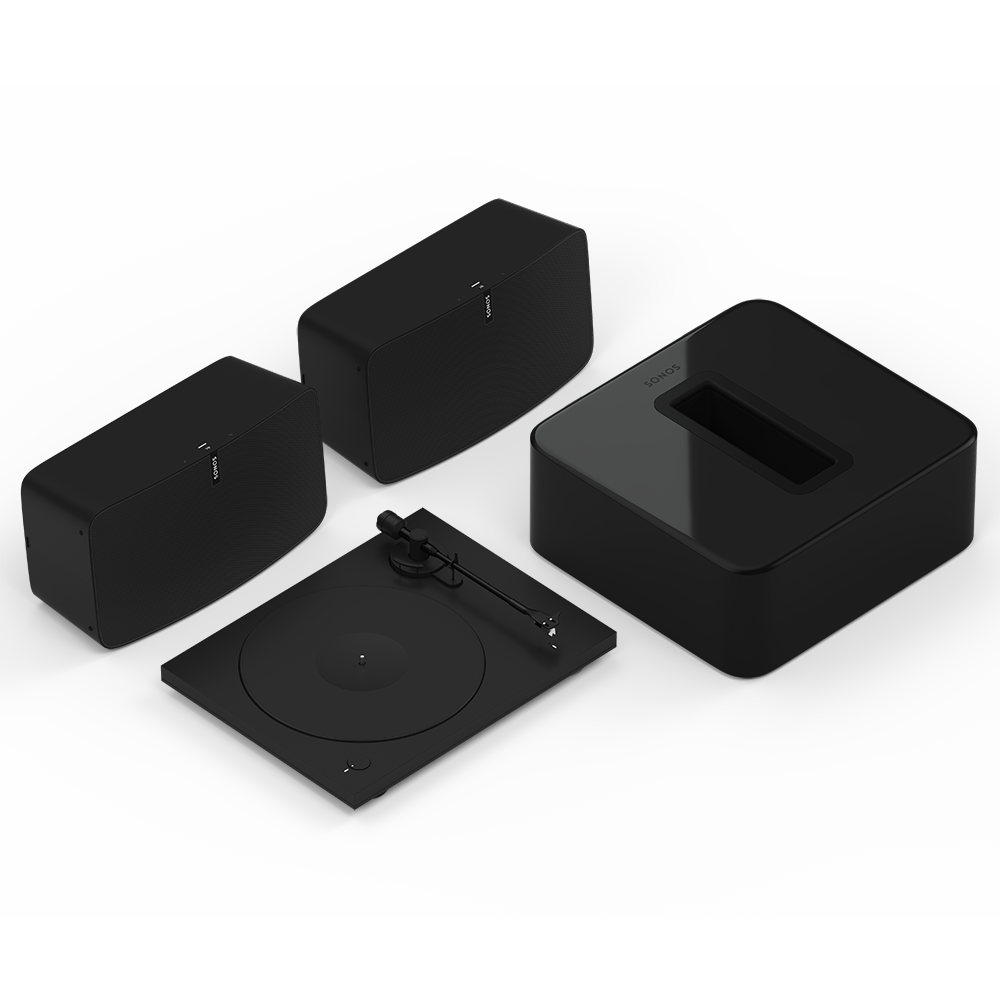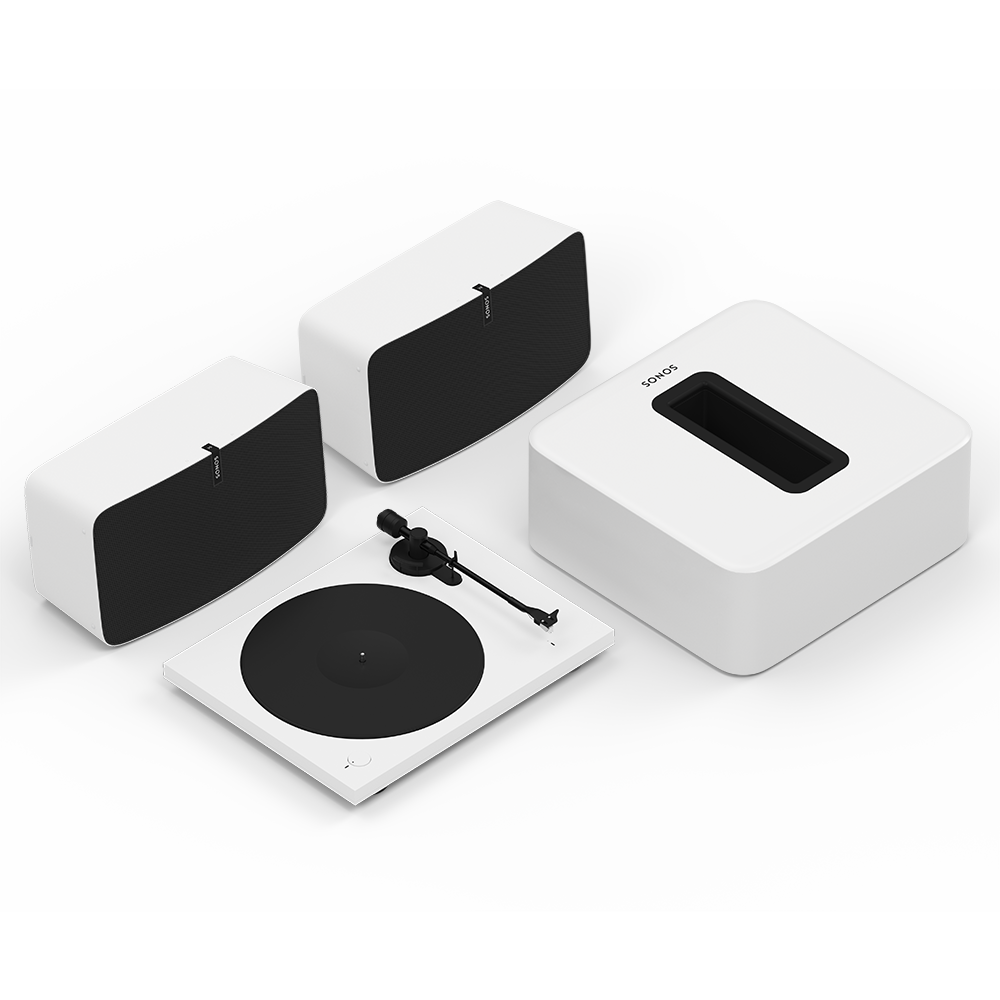 Hover over image to zoom in
Elevate your listening experience with brilliant stereo sound and rich bass for vinyl and streaming.
Our best-sounding, most powerful speaker

Stream your vinyl to every room once connected to your Sonos system

Stereo pairing

Pro-Ject includes built-in phono preamp

Ortofon OM10 cartridge, pre-mounted and factory aligned

Play:5 is AirPlay compatible with iOS devices

Sub adds deep, dynamic bass
Call our Sales Team on
0800 0 265 565
Free shipping, and 100-day returns policy.
We're sure that your Sonos experience will have you listening better. If for whatever reason, you're not happy, let us know within 100 days. We will send you a shipping label and refund you in full for your purchase.
For additional details, please review our returns policy.
The speaker for studio-quality sound
Premium sound
The ultimate listening experience. With the purest, deepest, most vibrant sound ever heard from a wireless speaker.
Line-in
Plug in any audio device—whether it's a record player or a friend's phone—and listen to your favourite music on your Play:5.
Touch controls
Tap to change the volume. Swipe to change the track. Right from the Play:5 speaker itself.
Multiple orientations
Stand it tall or set it on its side. When it's horizontal, it's in stereo. When it's vertical, it's in mono.
Vinyl on Sonos
Love the vintage crackle of vinyl but crave the crisp sound of Sonos? Don't choose. Get both. Connect your turntable to your Sonos home audio system in minutes and start spinning and streaming your heart out. It's just like old times, only better.
Superior stereo sound.
You'll hear each separate instrument, voice, and sonic detail in all its glory. Six Class-D amplifiers with six dedicated speaker drivers deliver crystal clear, rich, deep, stereophonic sound with zero distortion. So go ahead and crank up the volume.
Bass response.
Thanks to three mighty woofers and a completely sealed architecture, Play:5 delivers big, precise bass response without reverb or echoes.
Everything sounds better with Sub
When you pair a Sub with any Sonos speaker, you'll hear parts of your music that you wouldn't hear otherwise. That's because Sub does all the heavy lifting required to deliver the lowest frequencies, leaving the other speakers to focus on perfecting the mid and high-range frequencies. You won't just hear the difference. You'll feel it.
The wireless home sound system that gets better over time.
Easily connect Sonos speakers in different rooms over WiFi to create a home sound system that brings every room and everyone together. Regular software updates means your product is constantly improving.