The versatile amplifier for powering all your entertainment.
Bring the Sonos experience to your floor-standing, in-wall, in-ceiling, outdoor, and bookshelf speakers with Amp.
Upgrade your wired speakers
Connect everything from your turntable and stereo to your wired speakers to enjoy vinyl, CDs, stored audio files, and streaming. You can even power outdoor speakers and expand your Sonos system to the garden.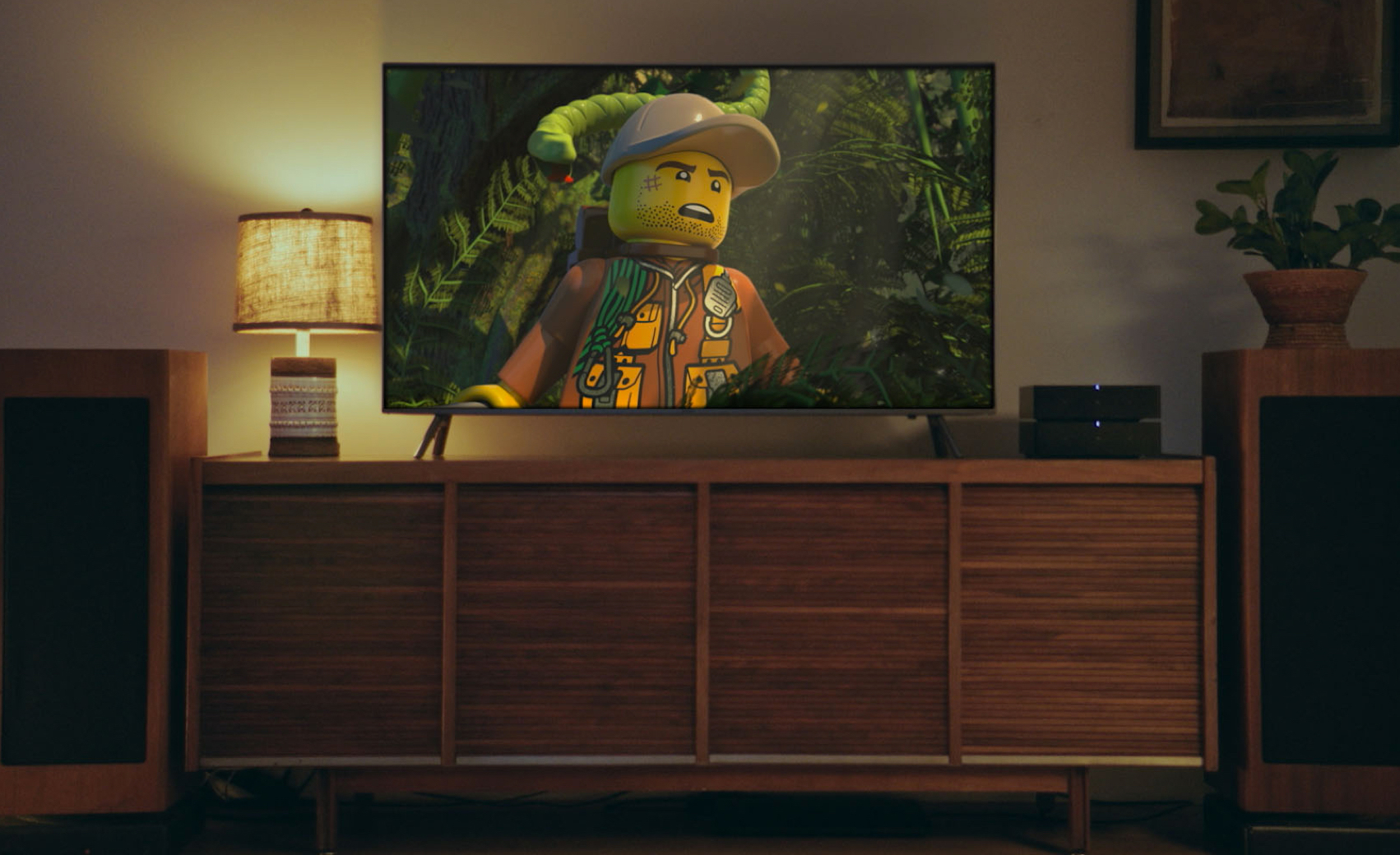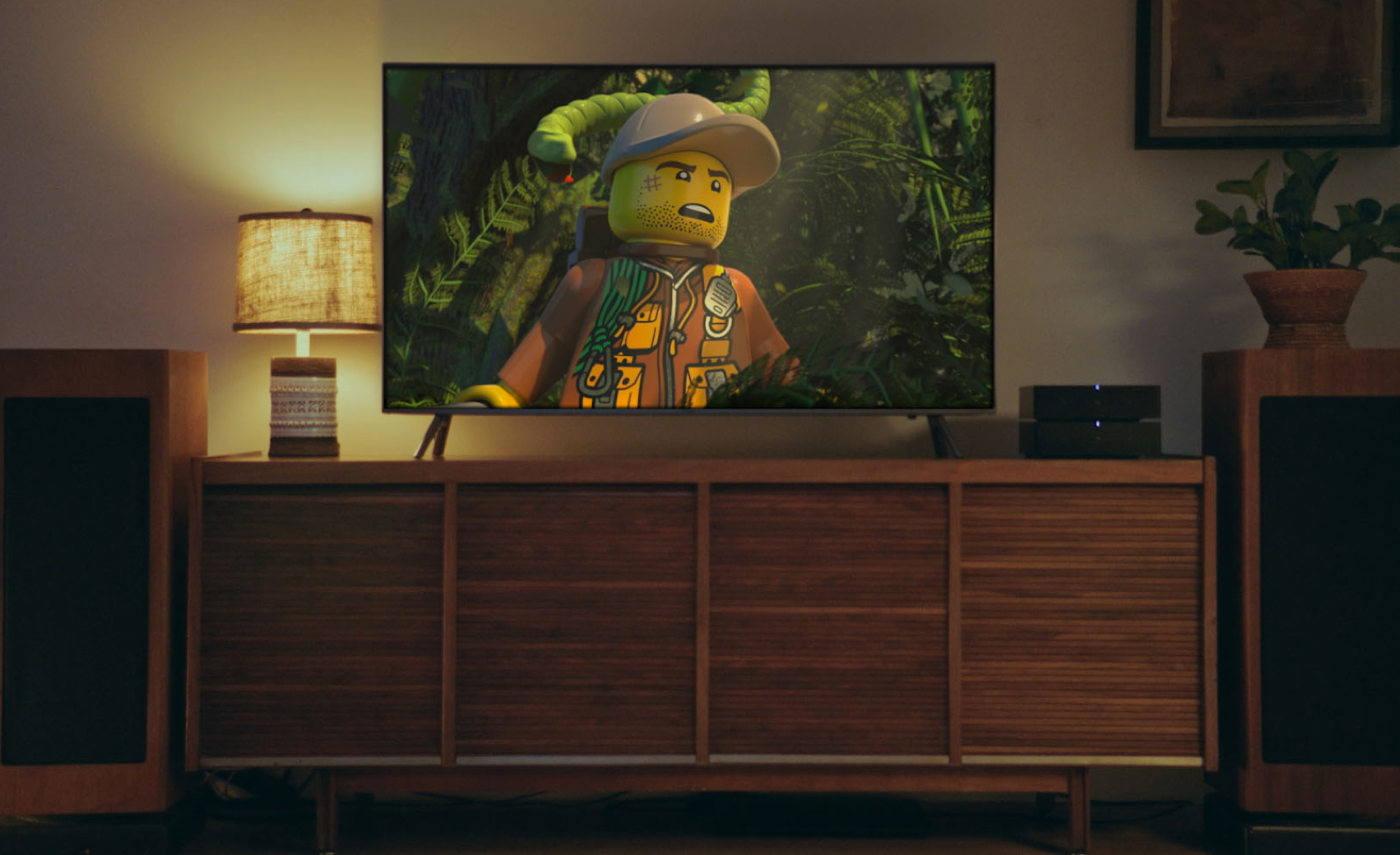 Amplify your TV experience
Enjoy stereo sound for shows, films, and video games when you connect Amp to your speakers and TV. Wirelessly add a pair of Sonos One surrounds for an immersive home theatre experience.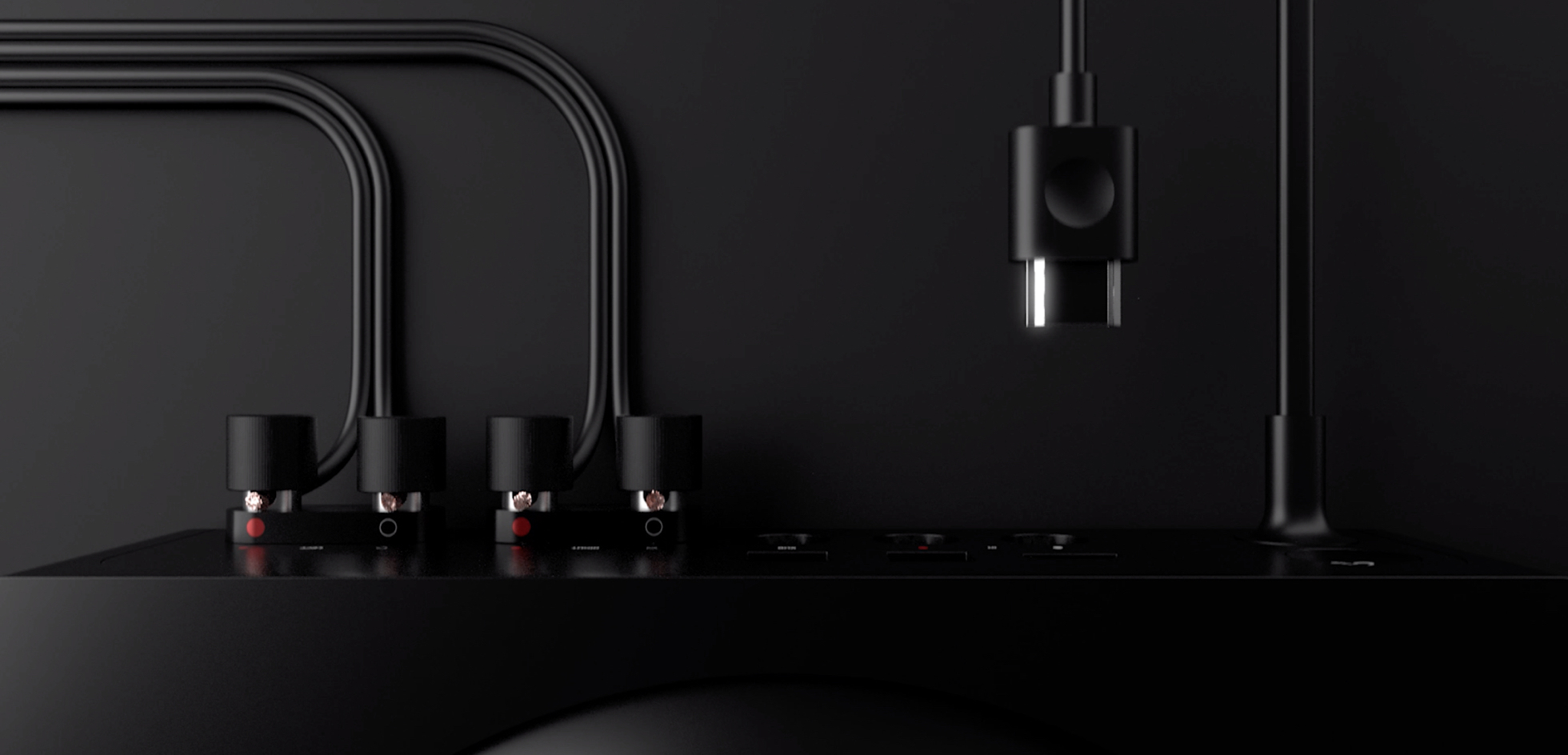 The rack-mountable design features a specially developed heatsink for optimised airflow and heat management.
Create an invisible sound system
Get brilliant sound without compromising space or design with Sonos Architectural by Sonance, a collection of in-ceiling, in-wall, and outdoor speakers optimised for Amp.
Need help from a professional?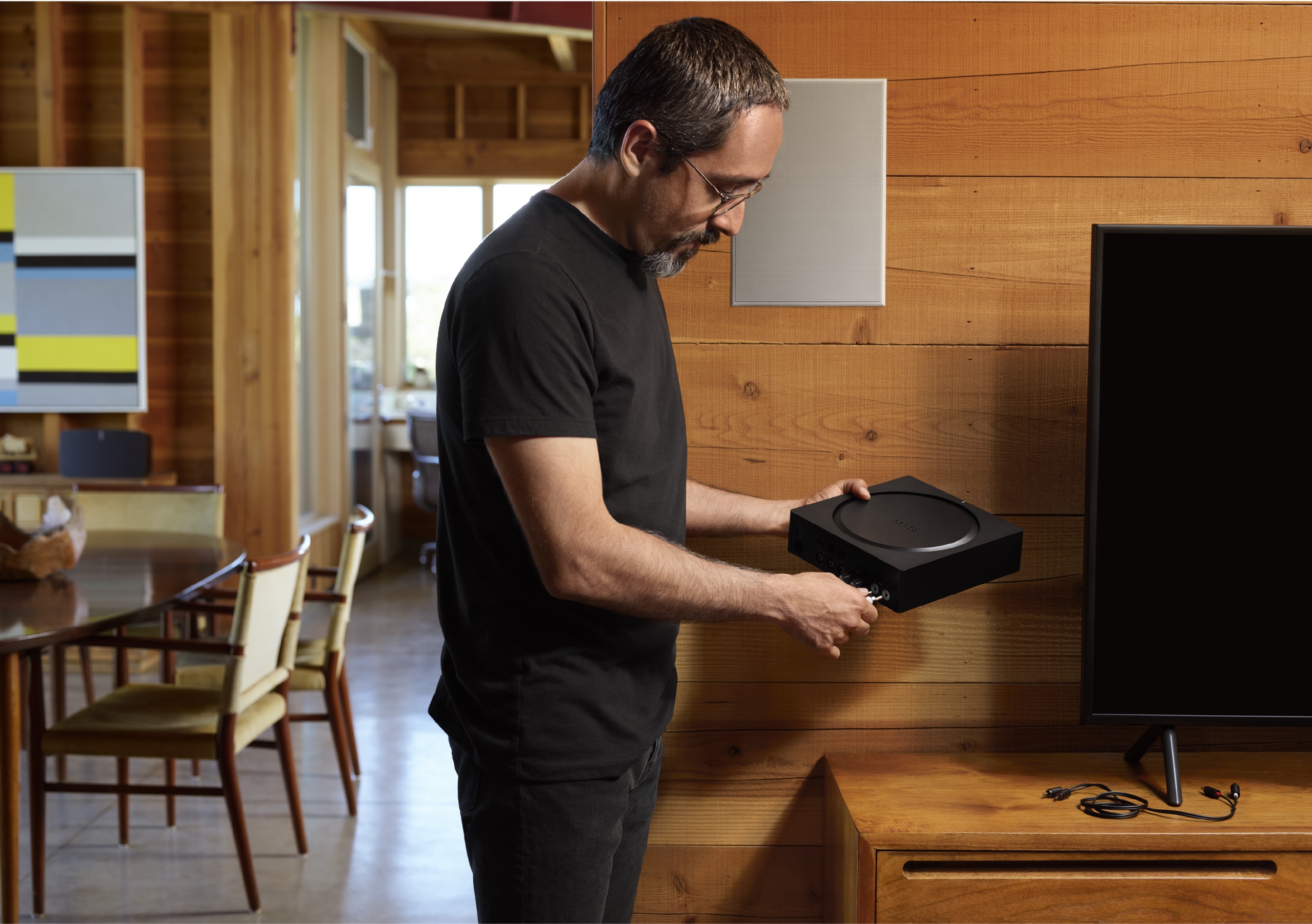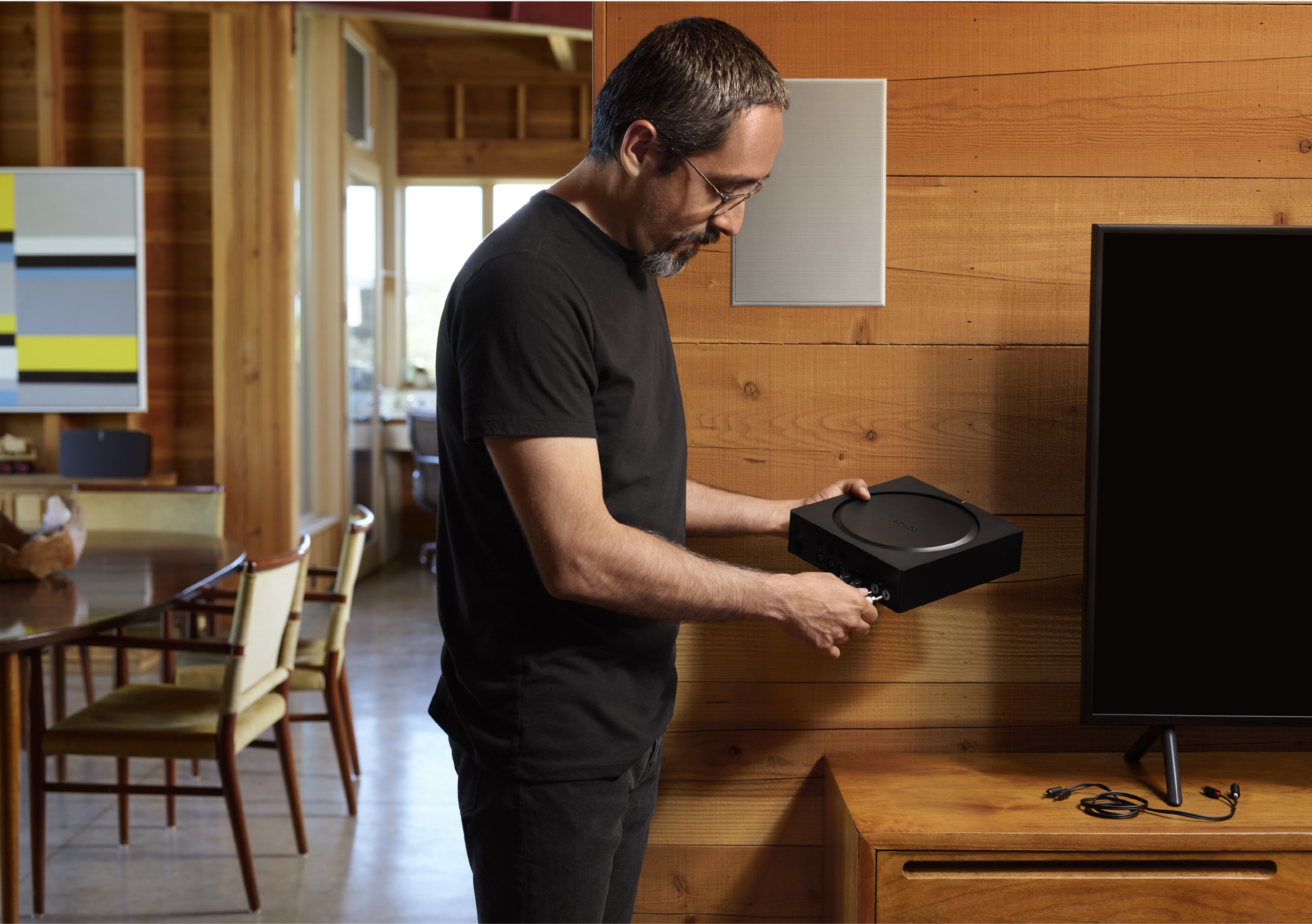 Get an expert to help you design and install your dream Sonos system. They'll take care of everything, from drilling into your ceiling and walls to connecting your TV.
Introducing Sonos Radio
Enjoy thousands of stations, including live radio and exclusive programming, on your system through the Sonos app.
Class-D digital amplifier. 125 W/Ch at 8 ohms
Line-In Sources Supported: Audio device with analogue RCA output or optical output (optical adaptor required). TV device with HDMI ARC or optical output (optical adaptor required).
Subwoofer output: Auto-detecting RCA type, user-adjustable 50-110 Hz crossover
Speaker output connections: Banana plugs (2) capable of stereo or dual mono sound.
Adjustable bass and treble controls to optimise sound performance. Adjust volume by individual room or by groups of rooms.
Dimensions - H x W x D
64 x 217 x 217 mm (2.52 x 8.54 x 8.54 in.)
Controls
Touch interface with volume up/down, previous/next track and play/pause.
Power supply
AC 100-120/220-240 V, 50-60 Hz
WiFi, not Bluetooth
Connects to your home WiFi network with any 2.4GHz 802.11 b/g/n broadcast-capable router for uninterrupted wireless streaming. 5GHz is not supported—you can either enable 2.4GHz 802.11b/g/n in router settings or connect a Sonos product to your router.
Ethernet ports
Dual Ethernet ports can connect Amp to a wired home network and allow for connection of additional Sonos players.
Apple AirPlay 2
Works with AirPlay 2 on Apple devices iOS 11.4 and higher.
Sonos Amp, Sonos banana plugs (2), AC power cord, Quickstart Guide, and Legal Booklet
Simple financing
Contact our Sales team via 1800 476 667 to request payment via Zip Pay.
Free delivery
Enjoy free express delivery within Australia.
Easy returns
Not exactly what you wanted? Return it within 100 days. We'll cover delivery costs.
Professional installation
What is the difference between Amp and Connect:Amp?
Amp is more powerful than Connect:Amp, supporting 125 Watts per channel versus 55 Watts per channel. Amp also features an HDMI ARC input for TV integration, allows control with Apple AirPlay 2, and supports Trueplay when powering Sonos Architectural by Sonance. Both Amp and Connect:Amp have RCA line-in options.
Will a single Amp power more than two passive speakers?
Amp can power two pairs of 8-ohm nominal passive speakers when wired in parallel. Amp can power three pairs of Sonos Architectural by Sonance wired in parallel.
Will Amp power a pair of 6-ohm speakers and a pair of 8-ohm speakers?
No. All speakers must have the same impedance rating and be wired in parallel.
Can a single Amp act as two zones?
No. Each Amp acts as one zone, meaning all speakers wired to a single Amp will play the same content at the same volume.
Can I connect my TV to Amp and wire four speakers, two front and two rear, if all are 8 ohms?
This setup requires two Amps, one to integrate the TV and power the front speakers and another to power the rear speakers.
Can I use streaming services with Amp?
Yes. You have access to dozens of streaming services through the Sonos app. You can also control your system directly from selected partner apps, including Spotify, or by using Apple AirPlay 2 with your iOS device.
How do I use my streaming service with Amp?
Streaming services are set up through the Sonos app. You can also use Apple AirPlay 2 on an iOS device or stream directly from certain music services, such as Spotify.
Can I connect my computer to Amp through HDMI and control volume and functions through the computer?
If your computer outputs audio through an HDMI ARC connection, you can use it to control Amp. Additionally, the Sonos HDMI Adapter (sold separately) allows you to connect a computer with an optical SPDIF output to Amp.
What is the damping factor on Amp?
The damping factor is approximately 400 with an 8-ohm speaker.
Do I need to use the banana plugs or can I do a straight wire connection?
For the best sound and most reliable performance, we recommend using banana plugs. Amp comes with custom-designed banana plugs and is designed to work with any standard banana plug. Amp can also accommodate a straight wire connection with 10 to 18 AWG wire.
Can I connect my CD player to Amp and play CDs on my Sonos speakers?
Yes. You can connect your CD player to Amp using the analogue input. Select Line-in from the source menu in the Sonos app to begin listening.
If I connect a pair of outdoor speakers and a pair of indoor speakers to the same Amp, will all speakers need to play at the same time?
Yes. Amp is a single-zone product, which means all connected speakers will play the same content at the same volume.
Can Amp connect to a multi-channel AV receiver?
No. Amp only has speaker outputs. It does not have any analogue or digital output for connecting to an AVR.
Is the 125 W/channel a peak rating or rms/continuous?
Amp provides 125 W continuous average power sine wave, into an 8-ohm load, both channels driven.
Take a comprehensive look at the setup, function, and maintenance of Amp. The user guide details all of its specifications and how to care for your Sonos product.
All your services in a single app
Sonos S2 is more than just an app. It's a platform that brings together all your streaming, voice, and control services so you can easily browse music, radio, podcasts, and audiobooks, and listen your way.