The wireless subwoofer for deep bass.
Hear and feel the difference when you connect Sub to your Sonos system.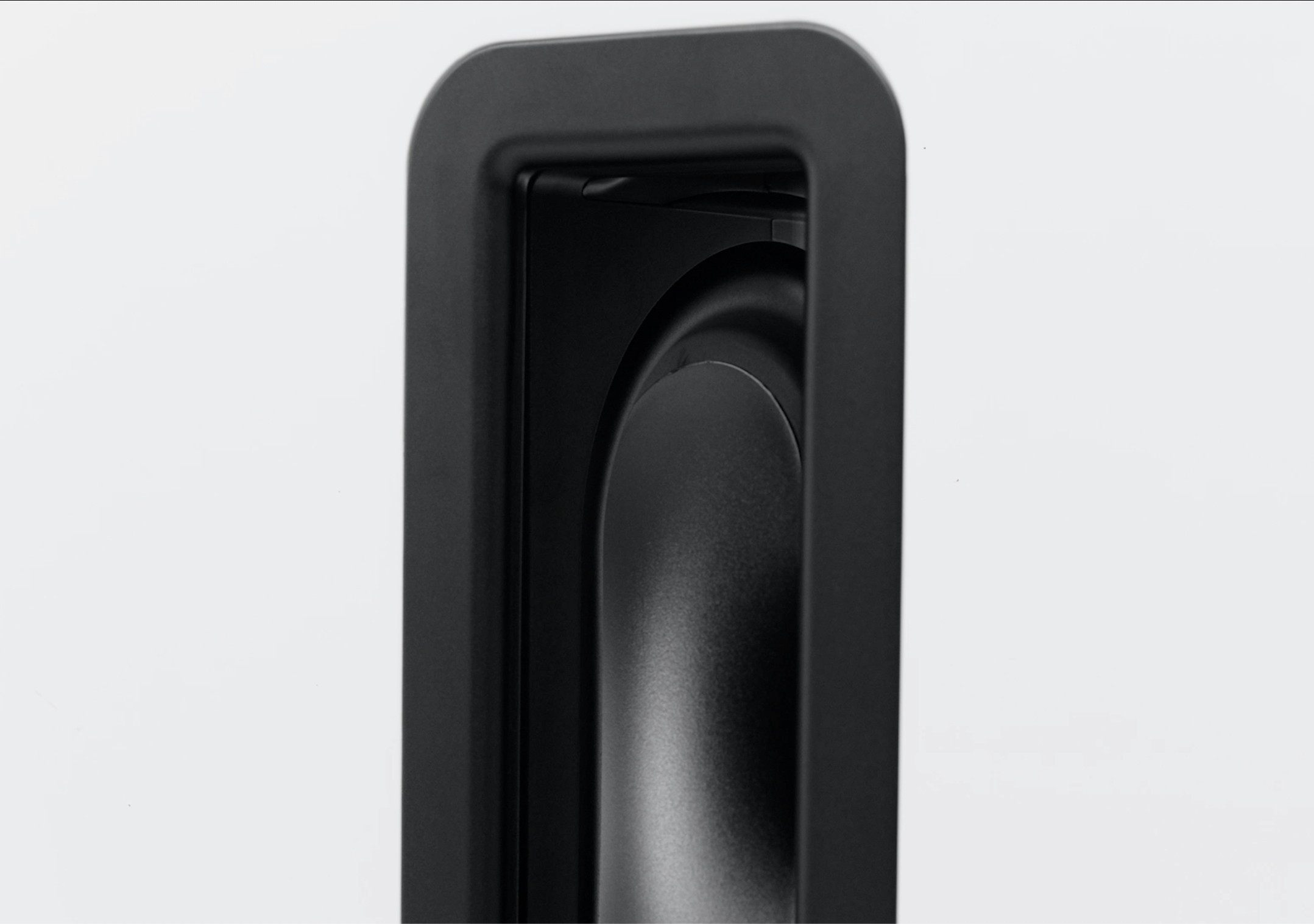 Two force-cancelling drivers at the centre of Sub eliminate vibration and rattle so you get powerful bass without any distortion.
Lower lows and higher highs
Sub takes over the lowest frequencies, enhancing the midrange playback from paired speakers so you experience fuller, more detailed sound.
Explore system configurations
Create a more immersive experience for music, home cinema, and more.
Arc
The premium smart soundbar for TV, films, music, gaming, and more.
Sub
The wireless subwoofer for deep bass.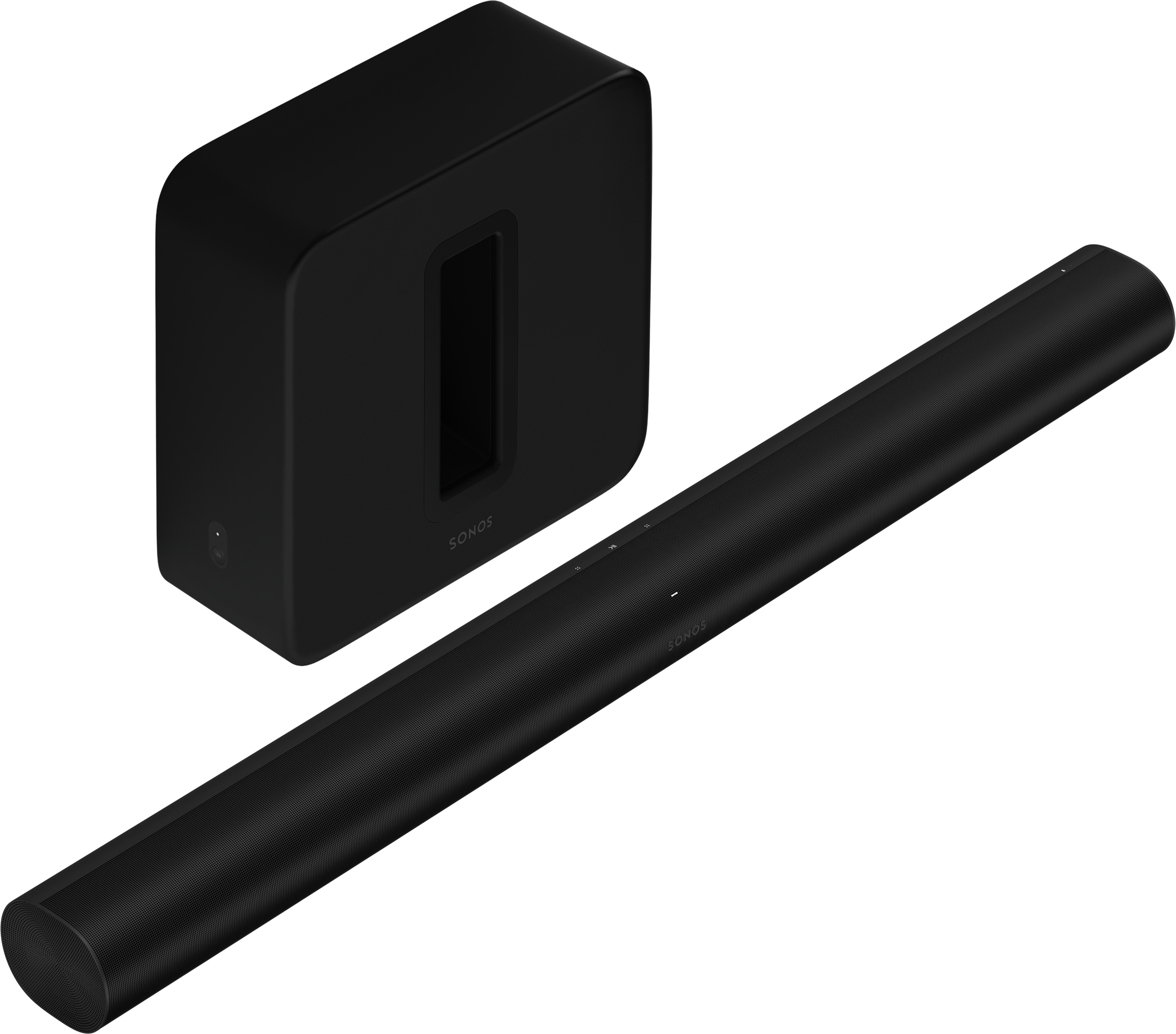 Arc
The premium smart soundbar for TV, films, music, gaming, and more.
Sub
The wireless subwoofer for deep bass.
One SL
The powerful microphone-free speaker for music and more.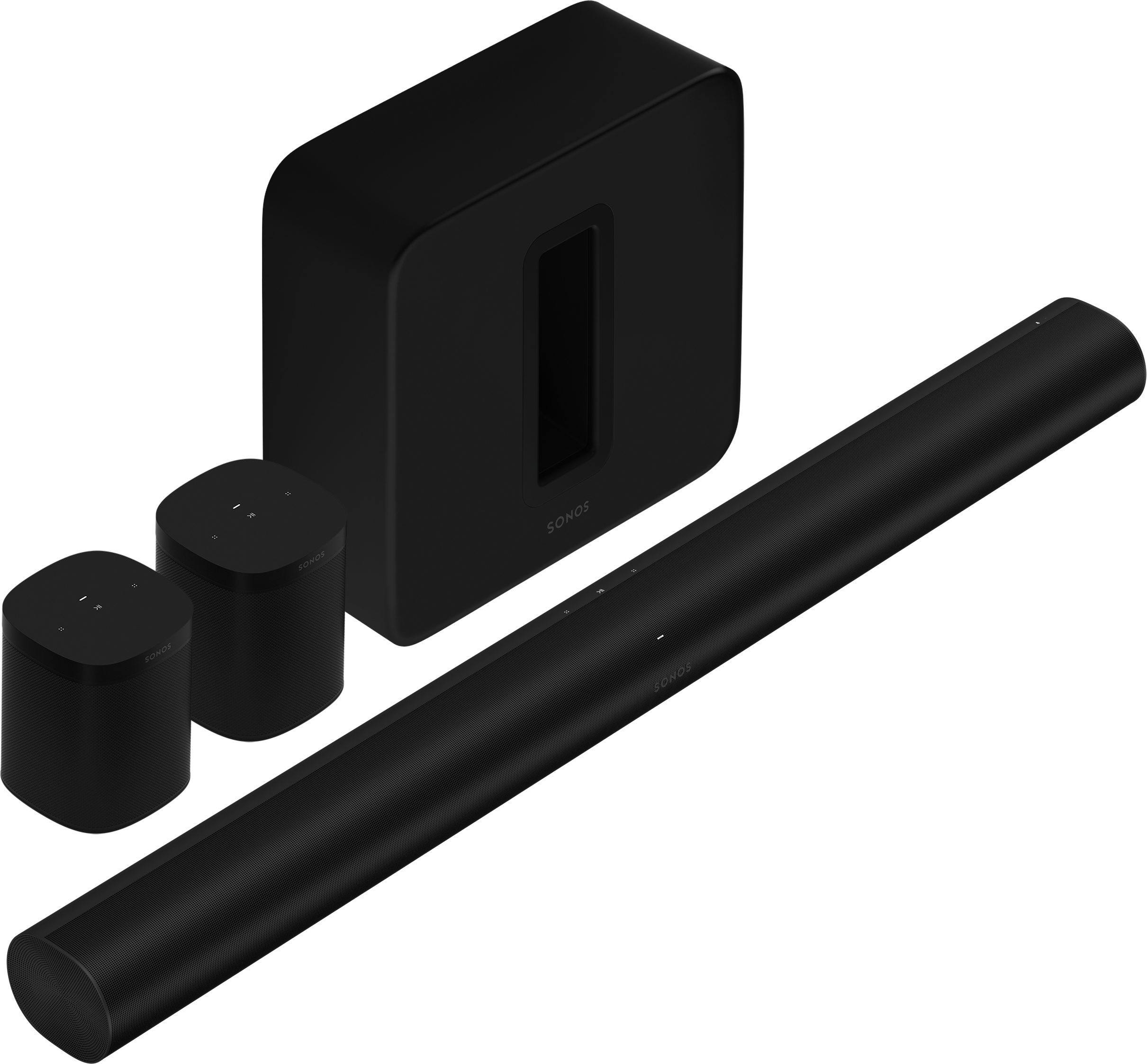 Introducing Sonos Radio
Enjoy thousands of stations, including live radio and exclusive programming, on your system through the Sonos app.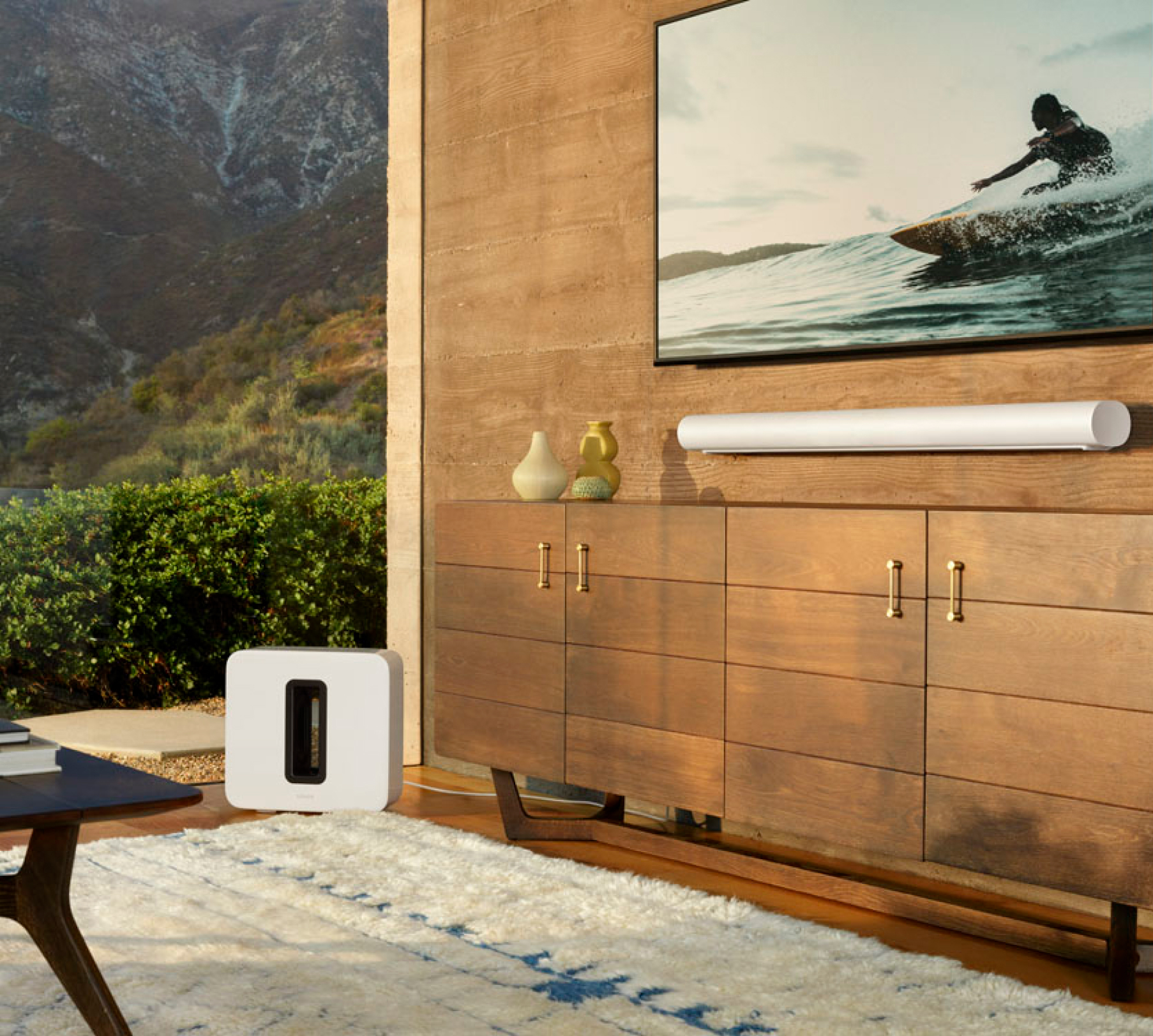 Double the bass
Feel sound like never before when you include two Subs in your home theatre setup.
Customise your setup
Discover accessories specially designed by Sonos.
Power Cable I
Extend the reach of your speaker, eliminate excess cable slack, or replace your cable.
Two Class-D digital amplifiers perfectly tuned to the acoustic architecture.
Two force-cancelling drivers face inwards for powerful bass without any cabinet buzz or rattle.
Dual acoustic ports precisely tuned to enhance performance.
Frequency response as low as 25 Hz.
Audio settings automatically equalise to balance Sub and the paired Sonos speaker(s) or component.
Trueplay™ software dynamically tunes to the unique acoustics of the room. iOS device required.
Adjustable EQ settings in the app.
Dimensions - H x W x D
389 x 402 x 158 mm (15.3 x 15.8 x 6.2 in.)
Finish
Black with gloss finish
White with gloss finish
Status LED
Indicates the power and connection status.
Join Button
Hold to set up and pair with your system.
Operating Temperature
32°F to 104°F
(0°C to 40°C)
Storage Temperature
-4°F to 158°F
(-20°C to 70°C)
Weight
16 kg (36.3 lbs.)
Power supply
Auto-switching 100-240 V, 50-60 Hz AC universal input.
Ethernet Port
1 10/100 Mbps ethernet port. Wire directly to your router if WiFi is unreliable.
WiFi
Connects to WiFi network with any 802.11a/b/g/n/ac 2.4 or 5 GHz broadcast-capable router.
Sonos S2
Download the latest generation of the app to set up and control.
Memory
256 MB SDRAM
256 MB NAND Flash
Sub, Power Cable, Quickstart Guide, and Legal Booklet
Simple financing
Contact our Sales team via 1800 476 667 to request payment via Zip Pay.
Free delivery
Enjoy free express delivery within Australia.
Easy returns
Not exactly what you wanted? Return it within 100 days. We'll cover delivery costs.
Professional installation
How is Sub (Gen 3) different from the previous generations?
Sub (Gen 3) features updated internal technology, including increased memory and a more powerful CPU, and finishes, including a new join button.
Does Sub (Gen 3) work with the Sonos S1 Controller?
No. Sub (Gen 3) is only compatible with the new Sonos app. Find more information
here
.
What is a wireless subwoofer?
A wireless subwoofer connects to other speakers over your WiFi network. Sub does not have a battery and therefore requires AC power.
Can I hardwire Sub to my soundbar or speaker?
No. You must connect Sub to other Sonos speakers and components via WiFi.
Do I need Sub to create a 5.1 surround sound?
Yes. Sub is the ".1" element of the 5.1 system that takes over all low frequency sound.
Do I have to set Sub up at the same time as my other speakers?
No. The Sonos sound system is designed to be modular. You can add Sub at any time.
Can I connect Sub to a third-party soundbar?
No. Sub will only connect to Sonos home cinema.
Can I use Sub with my passive or wired speakers?
If you power your speakers with Amp, you will be able to connect Sub as part of your Sonos sound system.
Does laying Sub on its side affect the sound quality?
Lower frequencies are omnidirectional, so Sub's orientation does not affect or alter the sound. This means the direction or orientation of the speaker does not significantly affect the sound. However, if the Sub is placed in a too-confined space it could affect the dispersion of the sound. Trial and error is always an option.
I have Sonos speakers in various rooms of my home. Will placing Sub in the centre of my home improve the bass of my entire sound system?
Sub pairs with speakers in a particular room. For example, you could pair Sub with two Play:5 speakers in your bedroom or connect it to Beam to create a 3.1 home cinema system in your living room. Walls create a natural barrier to sound dispersion, so pairing Sub with speakers in other rooms would result in imbalanced sound, with lower frequencies playing in one part of your home and higher frequencies in another.
Can I have two Subs in the same room?
Yes. Your Sonos home theatre setup can connect up to two Subs as long as one of them is Sub (Gen 3). Learn more
here
.
Take a comprehensive look at the setup, function, and maintenance of Sub. The product manual details all of its specifications and how to care for your Sonos speaker.