Enrich your home cinema experience and stream music too. Easily connect your system over WiFi and enjoy control with your remote, the app, and your voice.
Includes: Sonos Beam, Sub (Gen 3)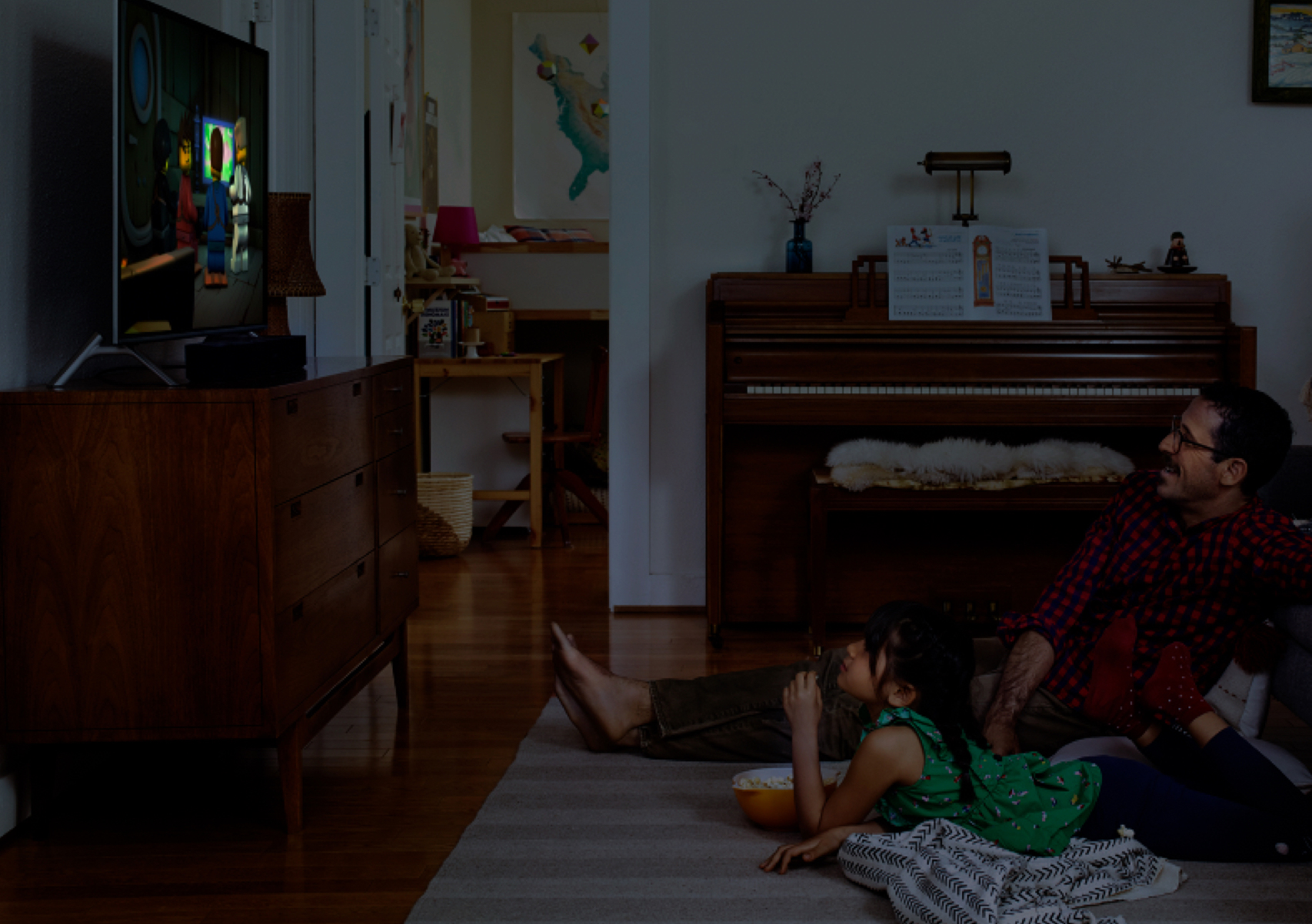 Beam was specifically tuned by Oscar-winning sound engineers to emphasise the sound of the human voice so you can always follow the story.
Turn on Speech Enhancement in the app to clarify dialogue when characters whisper or the action explodes.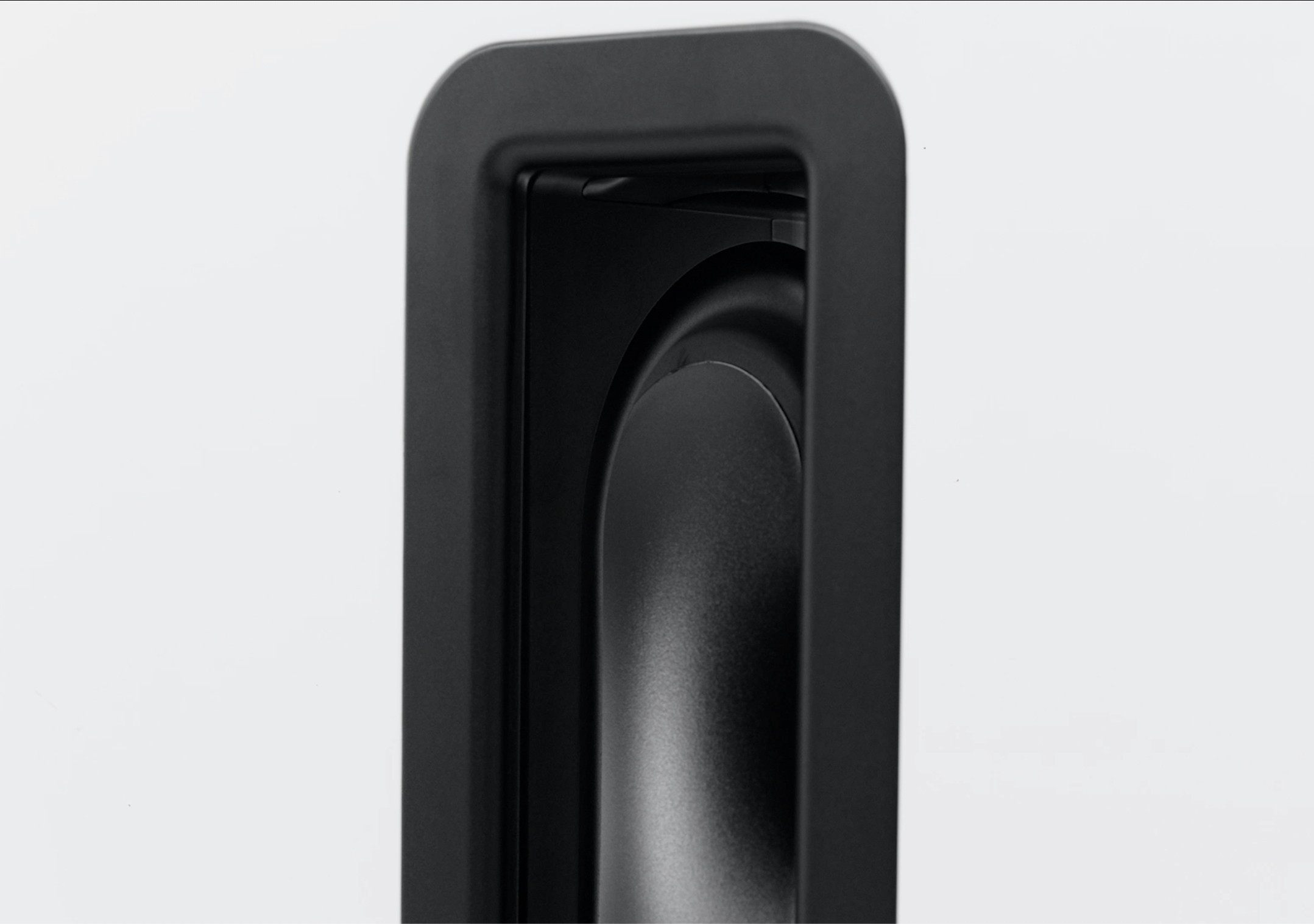 Two force-cancelling drivers at the centre of Sub eliminate vibration and rattle so you get powerful bass without any distortion.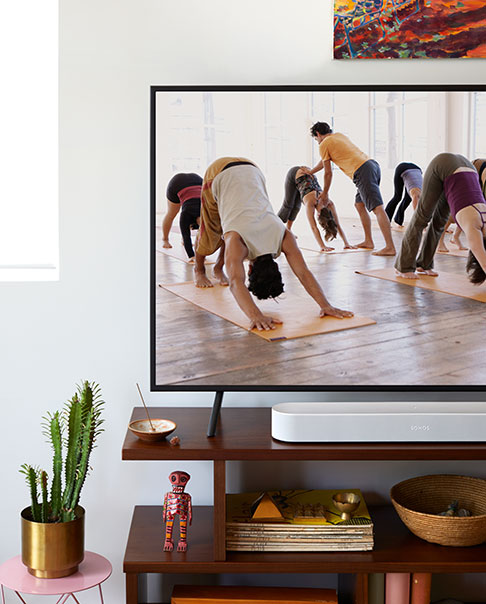 Try it at home
Experience brilliant sound for yourself with free delivery. If for any reason you're not thrilled with your purchase, return it within 100 days. We'll even cover delivery charges.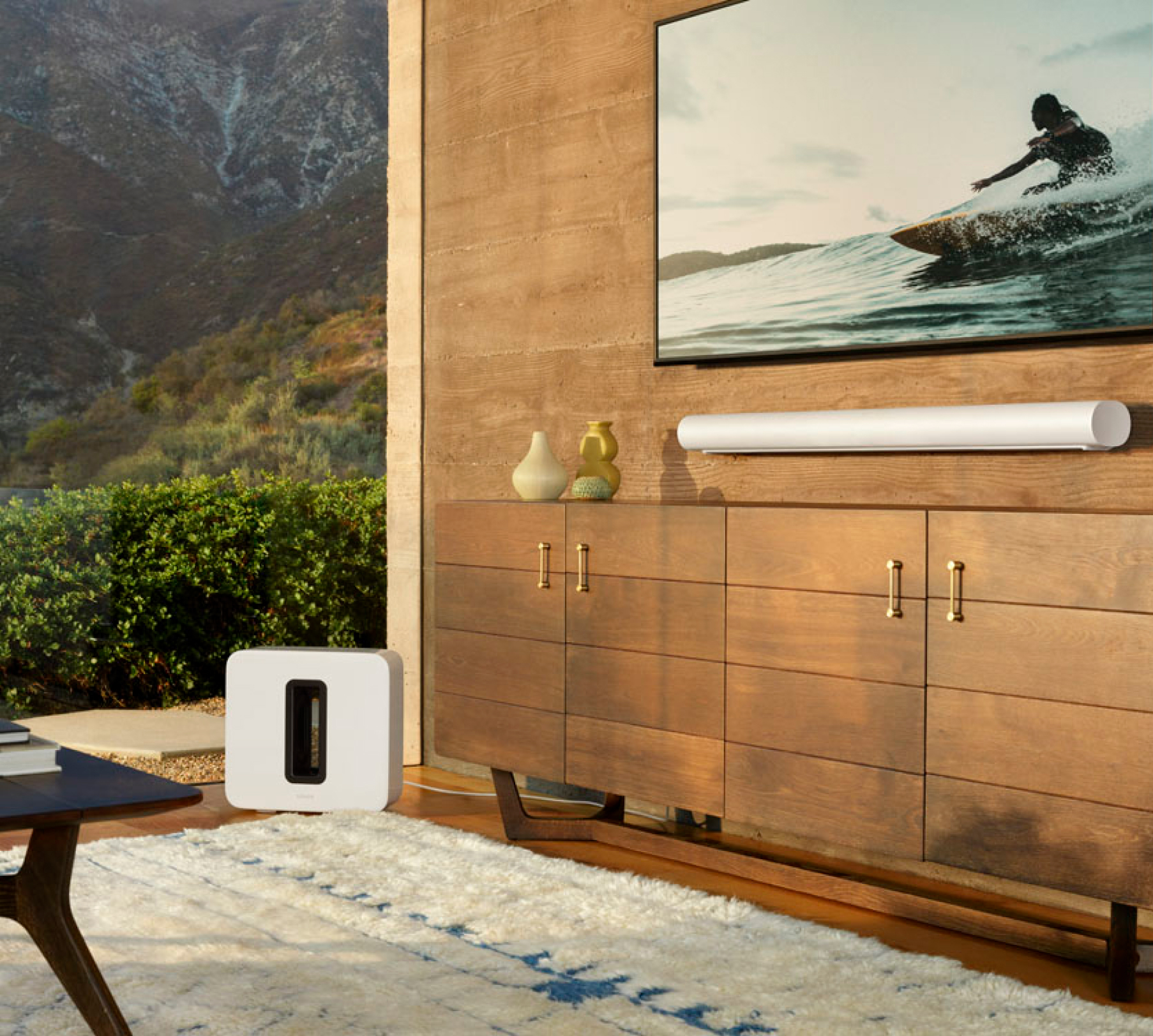 Double the bass
Feel sound like never before when you include two Subs in your home theatre setup.
Four full-range woofers ensure you'll hear the faithful playback of mid-range vocal frequencies plus deep, rich bass.
One tweeter creates a crisp and clear dialogue.
Three passive radiators help move air around inside the compact Sonos Beam and add warm sound to the bass.
Adjustable bass and treble controls let you customize your sound by individual room or groups of rooms.
Five Class-D digital amplifiers perfectly tuned to match the speaker drivers and acoustic architecture.
Five far-field microphone array used for advanced beamforming and multi-channel echo cancellation.
When the microphone LED is on, Beam is ready for a voice command. When the light is off, the microphone is off.
Dimensions - H x W x D
2.70 x 25.625 x 3.94 in. (68.5 x 651 x 100 mm)
HDMI ARC
HDMI Cable connects to your TV's HDMI ARC input.
Optical Audio
Optical Audio Adapter to connect to your TV.
Top-panel features
Capacitive touch controls for volume up/down, previous/next track, play/pause, microphone mute. LED indicates status, mute status and voice feedback.
Threaded mount
1/2 in. (12.7 mm) / 10-32 threaded mounting socket.
Two Class-D digital amplifiers perfectly tuned to match the two dedicated speaker drivers and the acoustic architecture.
Two force-cancelling speaker drivers positioned face-to-face for deeper, richer sound and zero cabinet buzz or rattle.
Dual acoustic ports carefully tuned to enhance Sub performance.
Frequency response: Plays down to 25 Hz.
Automatic equalisation. Audio settings adjust to perfectly balance Sub and the paired Sonos speaker or component to optimise sound quality.
Adjustable volume controls let you customise your sound.
Side panel buttons & lights
Join household button.
LED indicates Sub status.
Product finish
Premium white gloss; premium black gloss.
Dimensions - H x W x D
15.3 x 15.8 x 6.2 in. (389 x 402 x 158 mm).
Weight
36.3 lbs. (16 kg).
Power supply
Auto-switching 100-240 V, 50-60 Hz AC universal input.
WiFi, not Bluetooth
Connects to your home WiFi network with any 2.4GHz 802.11 b/g/n broadcast-capable router for uninterrupted wireless streaming. 5GHz is not supported—you can either enable 2.4GHz 802.11b/g/n in router settings or connect a Sonos product to your router.
Ethernet port
One 10/100 Mbps Ethernet port. Wire directly to your router to operate your Sonos if WiFi is unstable.
Ethernet port
One 10/100 Mbps Ethernet port provides the option to connect Sub to a wired home network.
Apple AirPlay 2
Works with AirPlay 2 on Apple devices iOS 11.4 and higher.
Sonos Beam, power cord, HDMI cable, Optical Audio Adapter, Quickstart Guide, and Legal Booklet
Sonos Sub, power cord, Sonos QuickStart Guide, and Legal/Warranty information.
Free delivery
Enjoy free 2-day delivery.
Easy returns
Not exactly what you wanted? Return it within 100 days. We'll cover delivery costs.
Professional installation