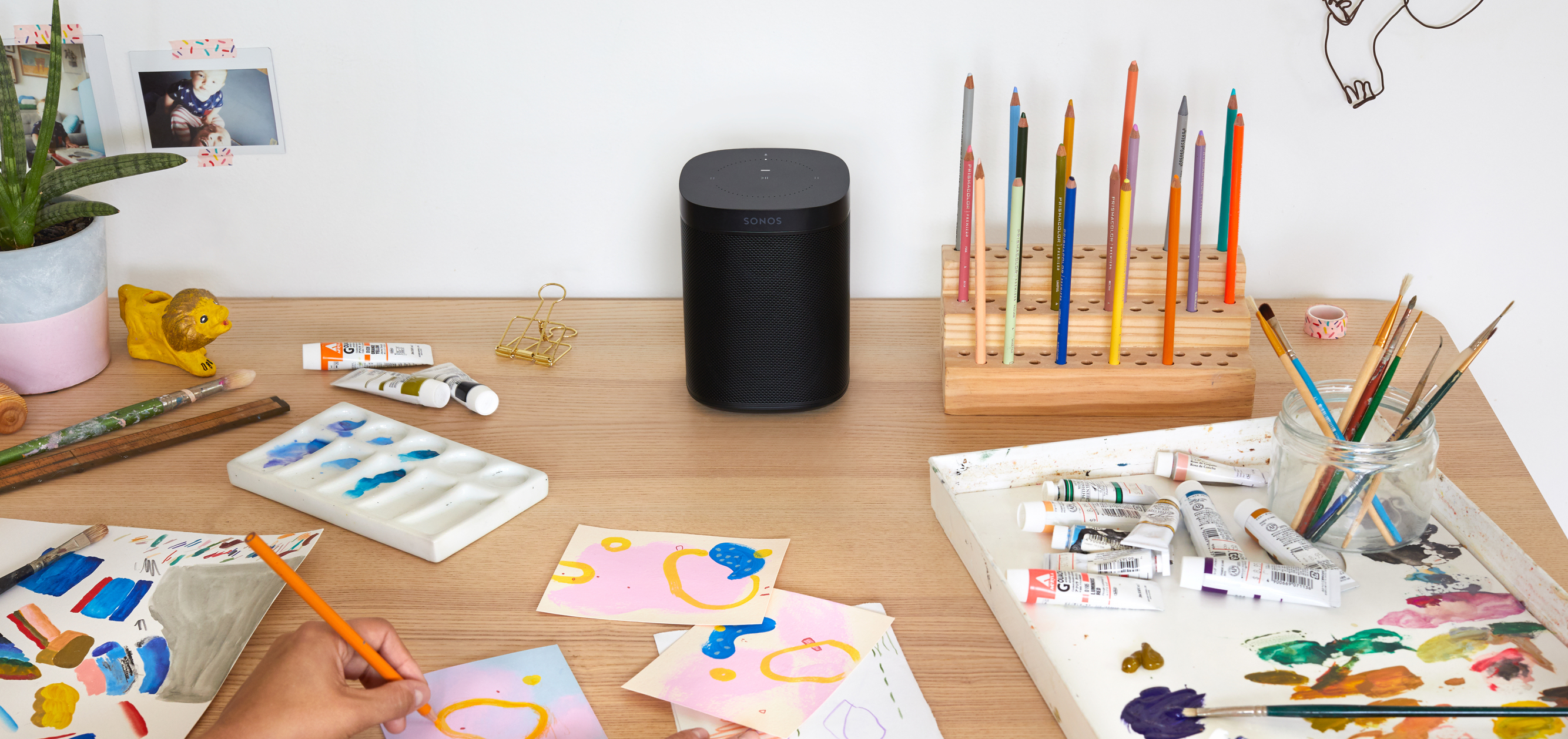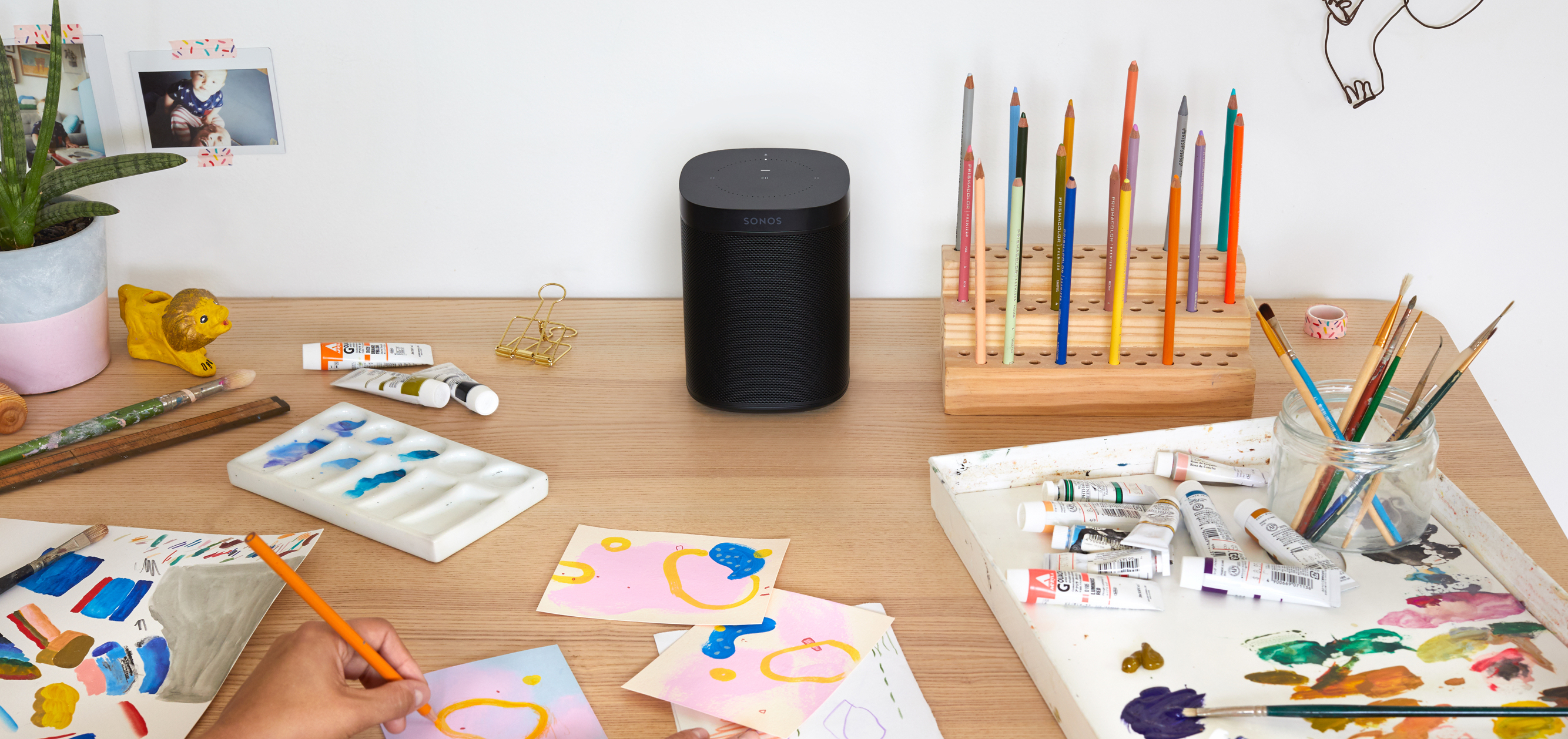 Alexa, play Lorde in the
living room
Now playing Lorde Radio
in the living room.
Brilliant sound is as easy as asking out loud.
Enjoy all the conveniences of voice control with Amazon Alexa on Sonos.
Alexa comes built-in
Arc, Beam, One, Move, and Roam have microphones built in so you get hands-free help and incredible sound in one beautifully designed speaker.
You're listening to Genesis,
by Grimes
Beam, Move, and One do not support Alexa's Routines, Drop In, calling, and messaging features.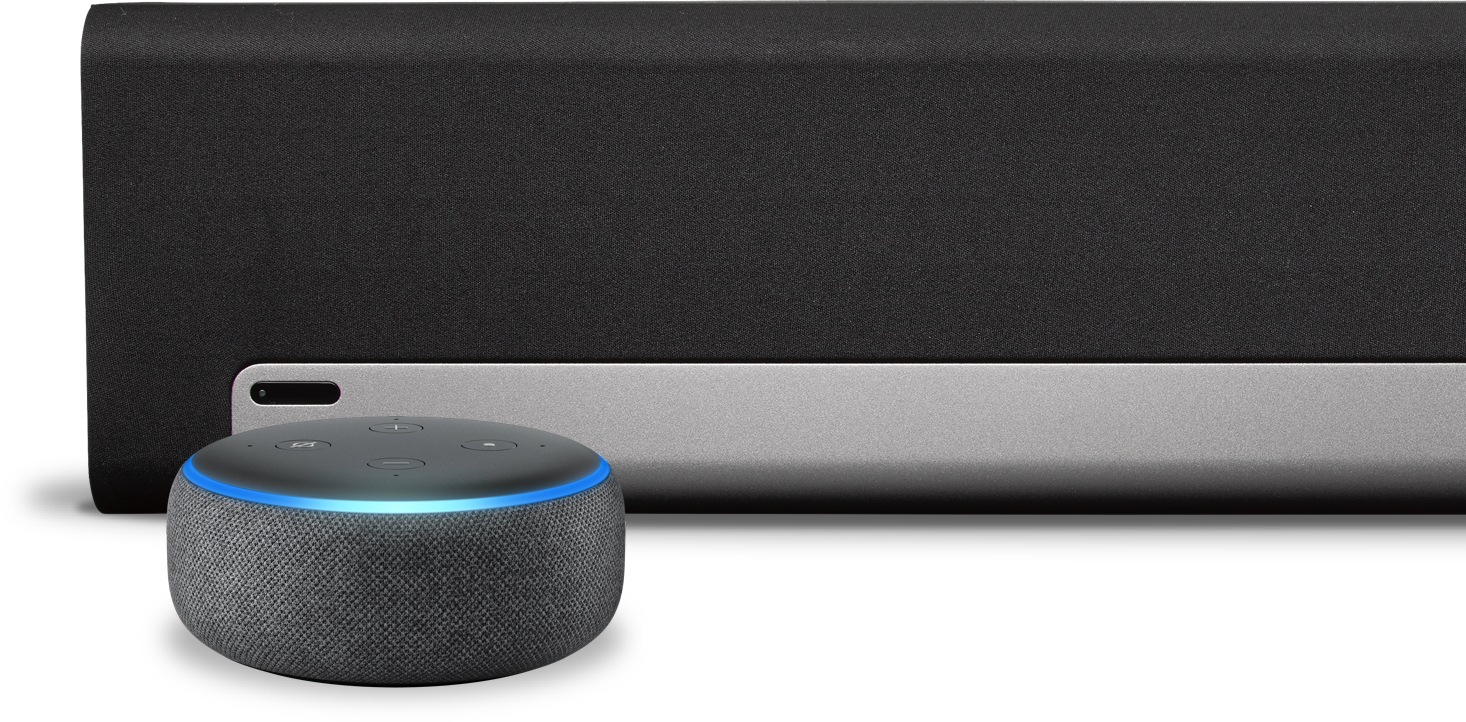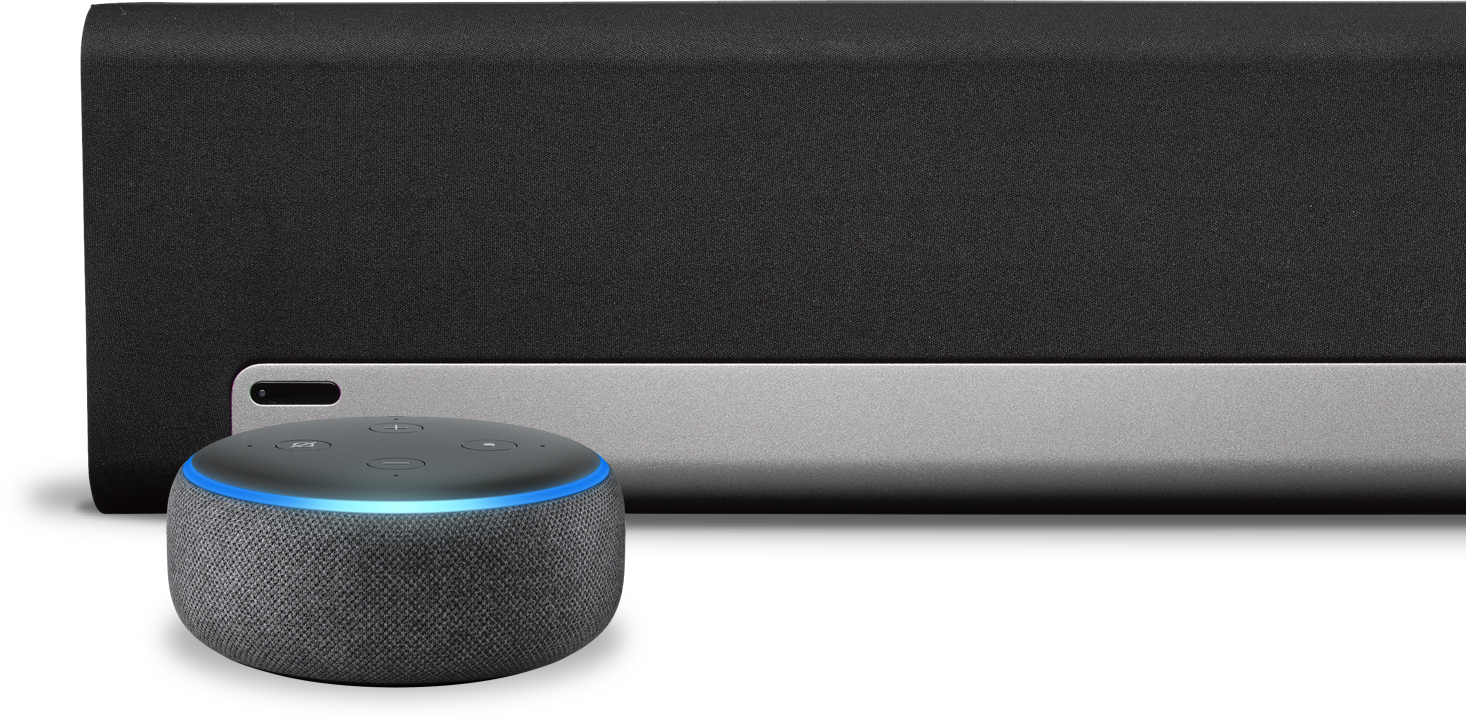 Sonos and Echo
Use the Sonos app to wirelessly connect Alexa to your system and enjoy voice control from any Amazon Echo device.
Hands-free control
Phone not nearby? Busy cooking in the kitchen? Just ask Alexa for what you want.
Start the music
"Alexa, play songs for meditating."
Choose rooms
"Alexa, play Lorde in the living room."
Pause and resume
"Alexa, stop."
"Alexa, play."
Adjust the volume
"Alexa, turn it up."
"Alexa, volume five."
Skip songs
"Alexa, next."
"Alexa, previous."
Manage smart home devices
"Alexa, dim the dining room lights."
Get information
"Alexa, what's the weather?"
Voice makes it easy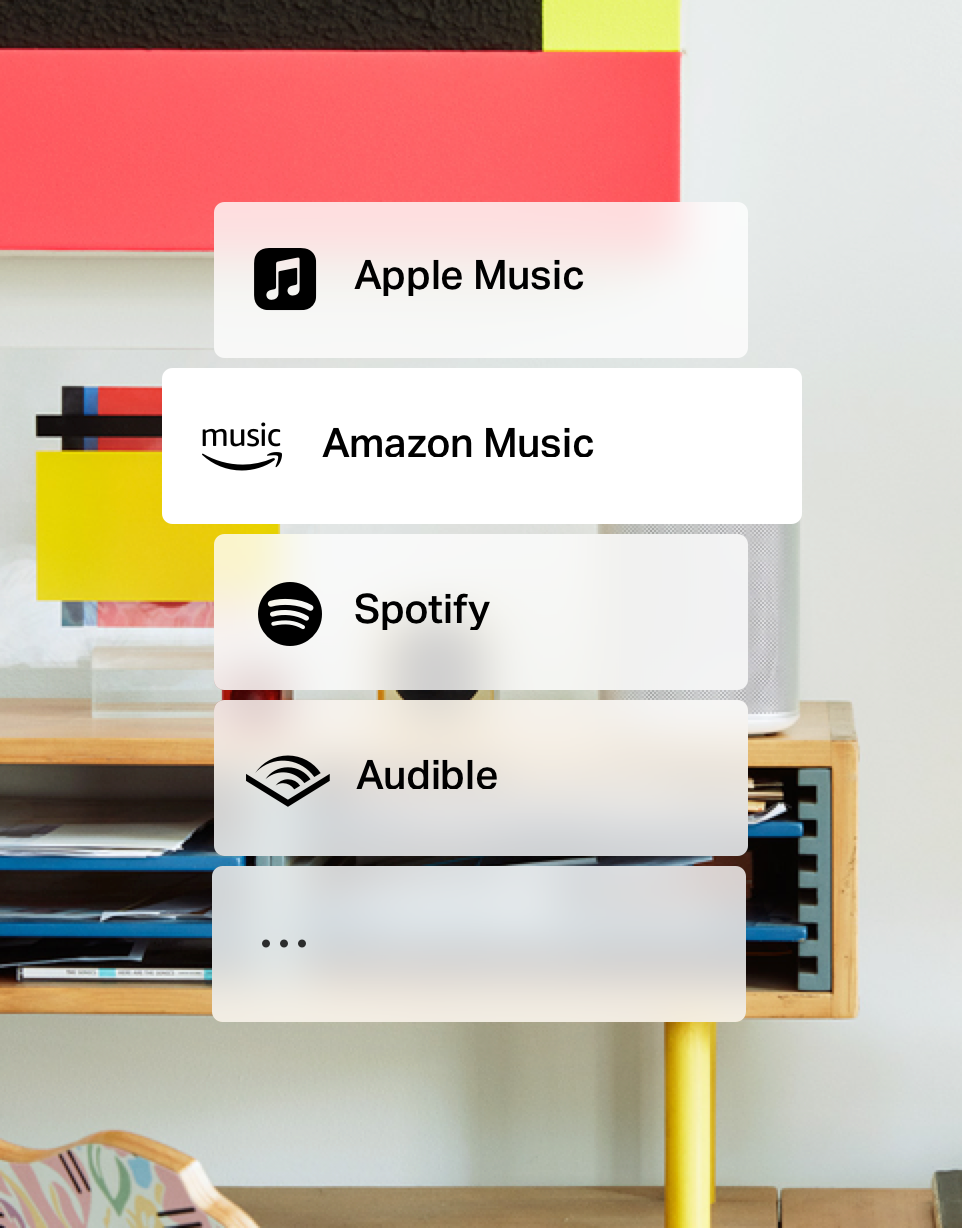 Listen your way
Works with your streaming services
Use Alexa to control Amazon Music, Apple Music, Audible, Spotify, TuneIn, and Deezer. Set a default music service to shorten commands.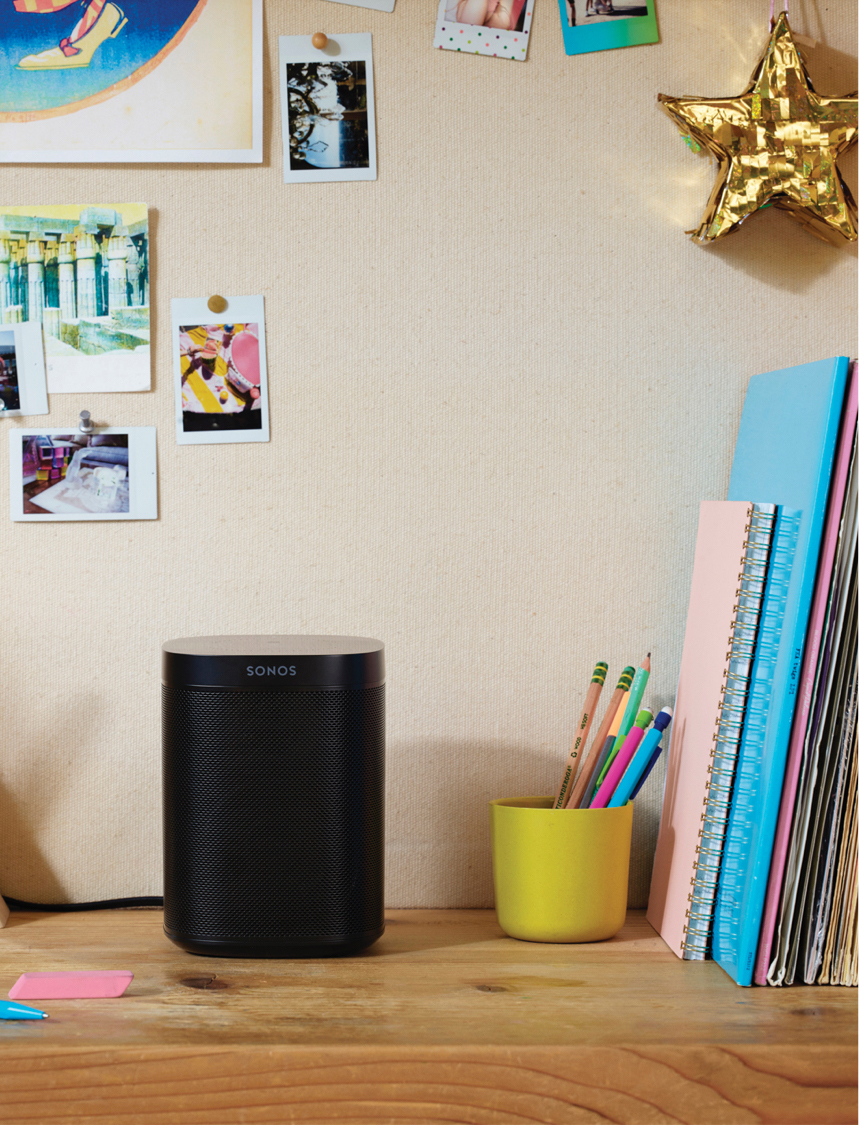 Just ask
More than music
Play games, find recipes, set timers, get news updates, work out, meditate, order food, and manage your shopping list with thousands of Alexa Skills.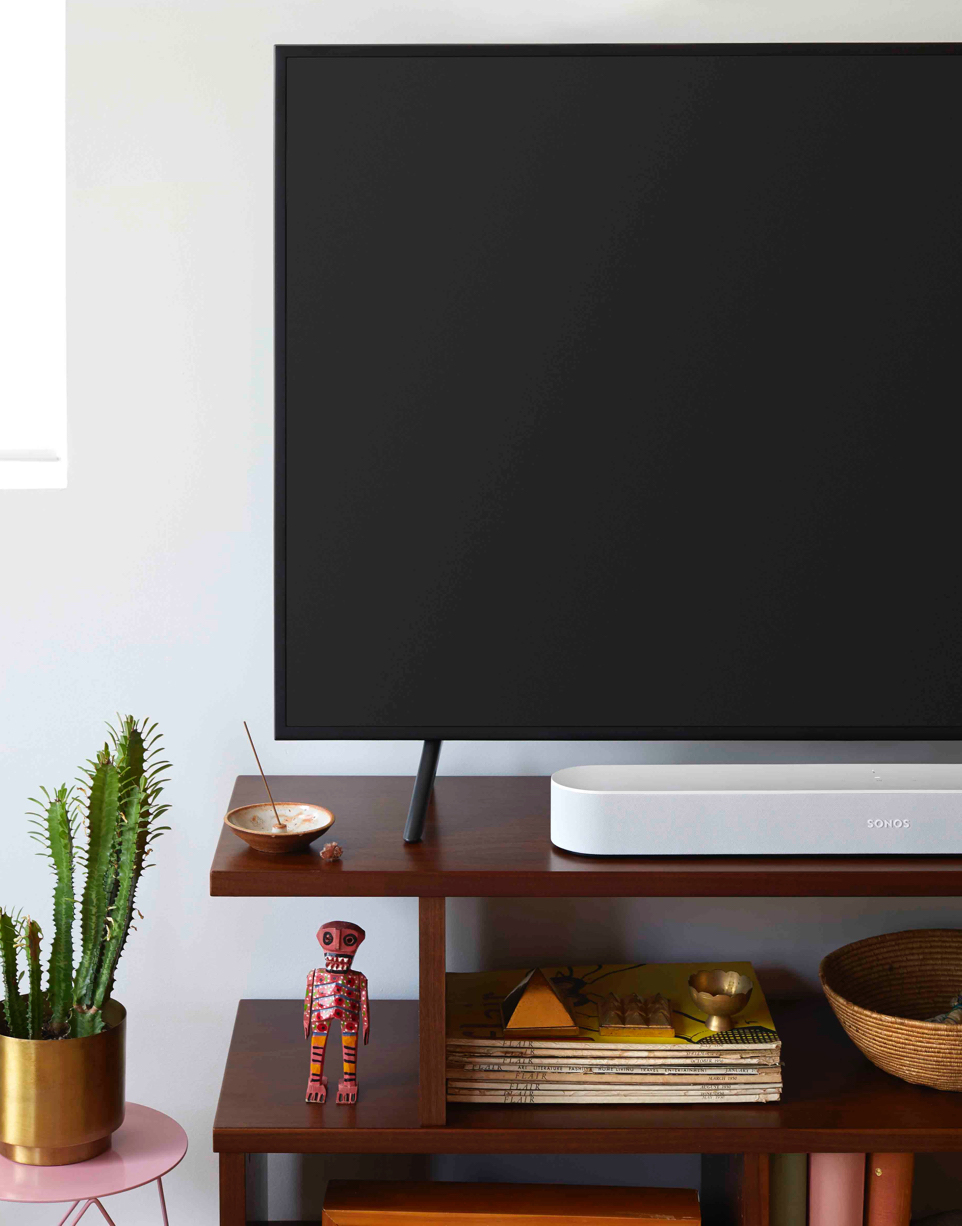 Entertainment on command
Forget the TV remote
With Beam and Fire TV, you can turn on the TV, adjust the volume, and control apps like Prime Video without lifting a finger.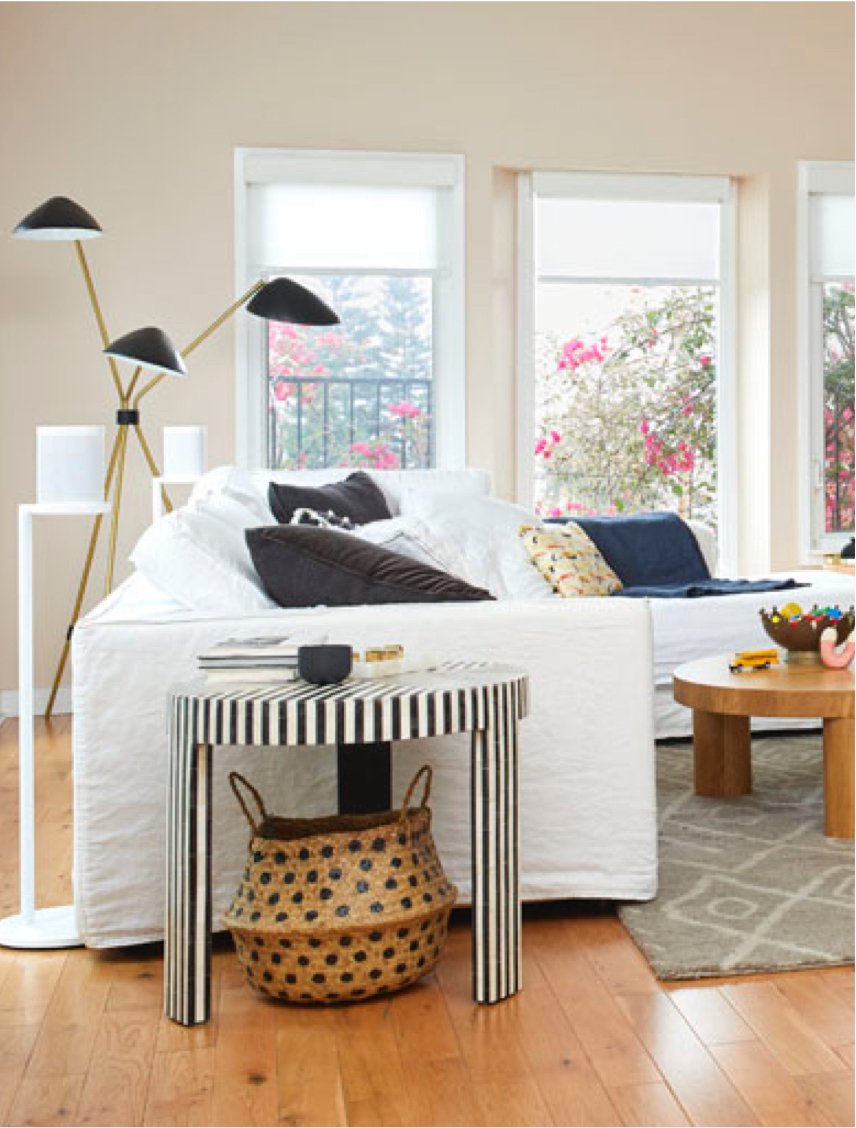 Explore the possibilities
Smart home control
Connect all your smart home devices and ask Alexa to turn lights on, lock the front door, set the thermostat, make coffee, and more.