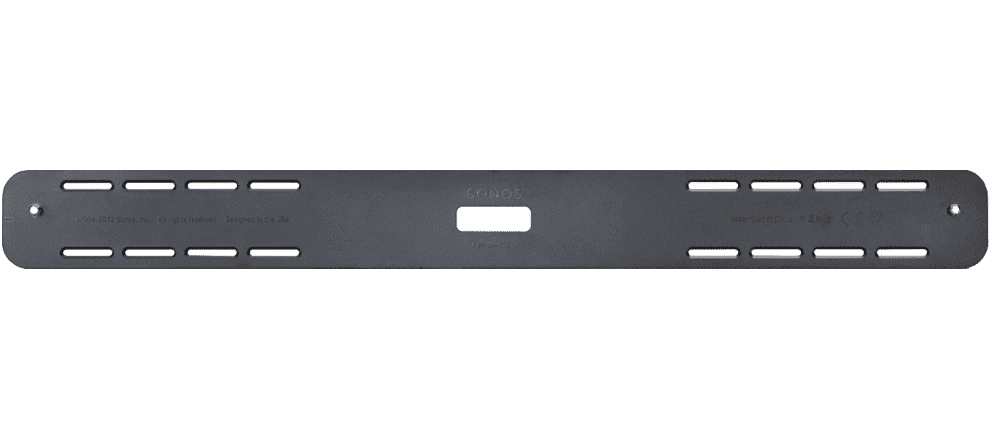 Easily and securely hang Playbar with this wall mount, designed and made by Sonos.
Compatible with: Playbar
Dimensions - H x W x D
3.15 x 31.5 x 0.53 in. (80 x 800 x 13.5 mm)
Free delivery
Enjoy free 2-day delivery.
Easy returns
Not exactly what you wanted? Return it within 100 days. We'll cover delivery costs.
Professional installation
Take a comprehensive look at the setup, function, and maintenance of Sonos Wall Mount. The product manual details all of its specifications and how to care for your Sonos product.