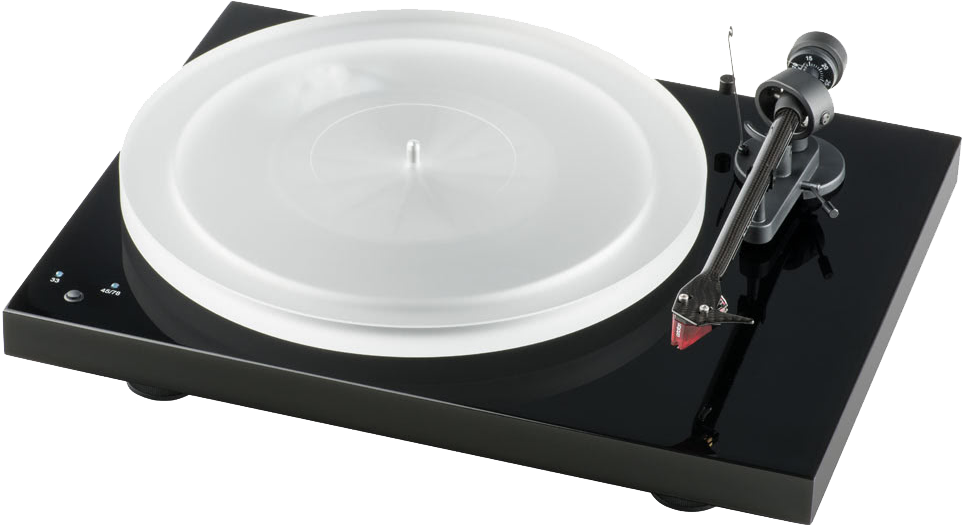 Turntable for vinyl on Sonos.
Compatible with: Five, Play:5, Amp, Port, Connect, Connect:Amp
Built-in phono preamp with RCA output
One-piece 8.6" carbon fibre tonearm with sapphire bearings
Ortofon 2M Red cartridge, pre-mounted and factory aligned
Upgraded acrylic platter for improved audio quality
Electronic speed control with 33/45 rpm (78) speed change
Dimensions - H x W x D
Hood closed: 415 x 118 x 320 mm
Hood open: 415 x 365 x 405 mm
Pro-Ject Debut Carbon, dust cover, 15V DC power supply, anti-skating weight, Pro-Ject RCA to RCA cable (1.23m), felt mat, round belt for 78rpm, plastic adapter for single LPs, 1.5mm Allen key, two-point alignment protractor (template for cartridge setting), RCA to 3.5mm adapter, user manual and setup instructions
Free delivery
Enjoy free 2-day delivery anywhere within the UK.
Easy returns
Not exactly what you wanted? Return it within 100 days. We'll cover delivery costs.
Professional installation
Listen now, pay later
Creating your sound system is even easier when you finance with Klarna.
Pay in installments
Shop today and split purchases into 3 equal interest-free installments.
Pay later
Put off payments until 14 days after delivery.