The easy-to-use wireless home sound system.
All the music you love.
Stream from more than 50 music services, and manage all your favourites in the Sonos app easily.
Incredible sounding speakers.
Fill your home with rich, crystal clear sound for music, TV, film, video games, podcasts, audiobooks, radio and more.
For any and every room.
Play a film in the living room, a podcast in the kitchen and a song in the den. Or play the same thing throughout your whole home.
Introducing the new Sonos One
with future-ready voice control
Now shipping.
Meet the latest addition to the Sonos Home Sound System.
Shop now
Praise for the new Sonos One.
"The best speaker that has Amazon Alexa built-in"
10/18/17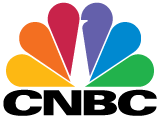 "The best-sounding smart speaker you can buy"
10/18/17