A Play:1 pair for intense home theatre surround sound, or two separate rooms of great-sounding music.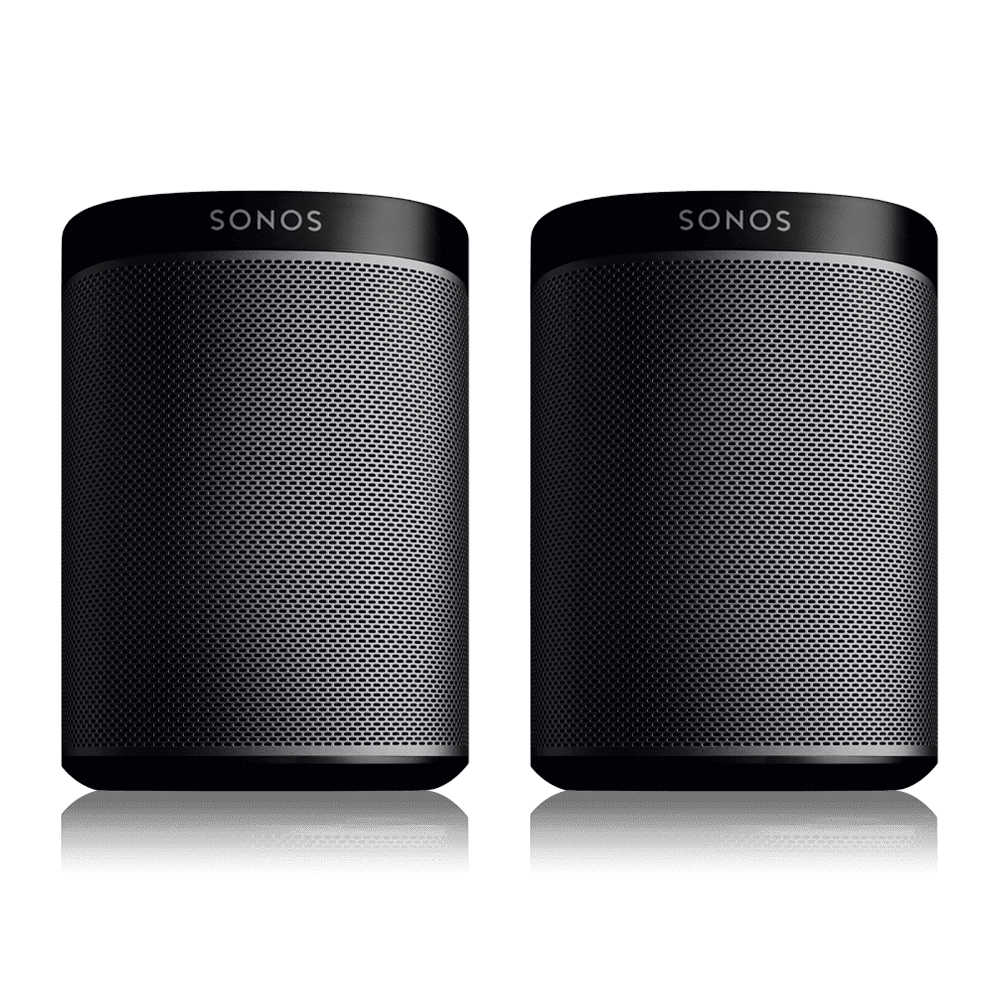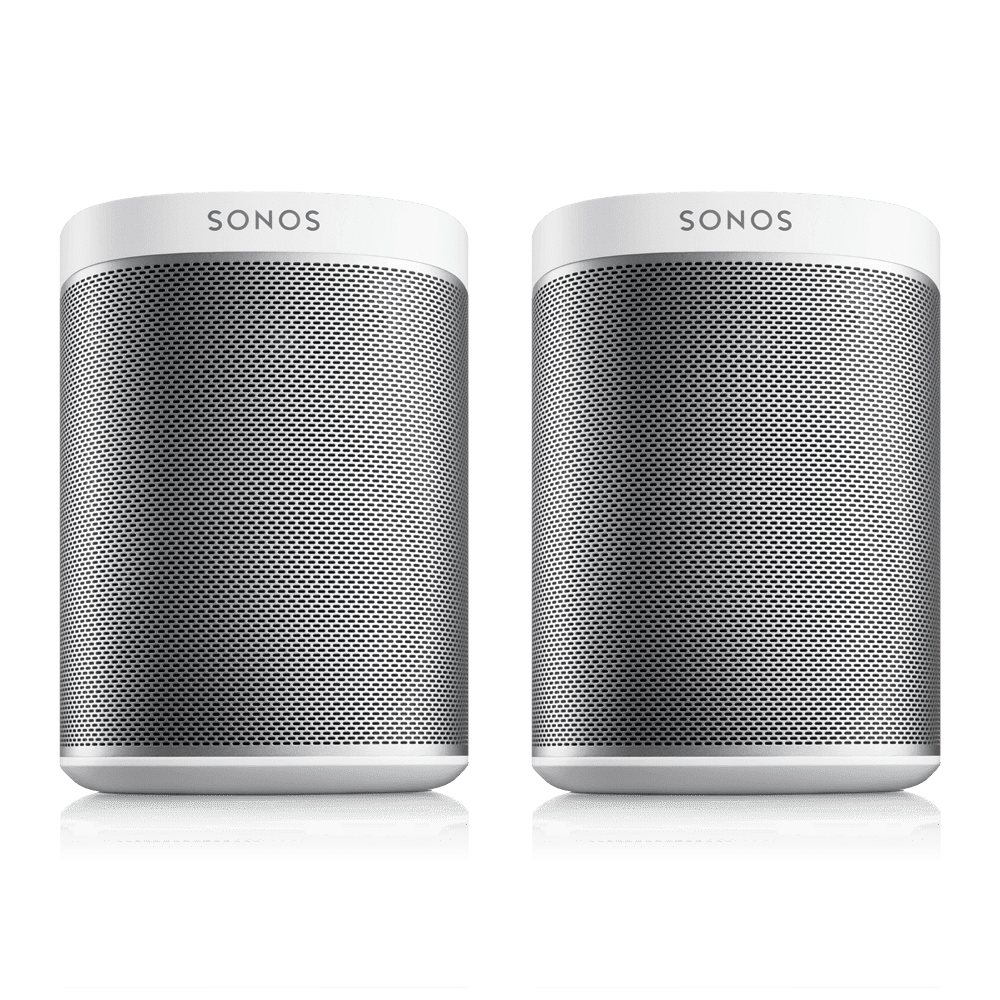 Roll over image to zoom in
A Play:1 pair for intense home theatre surround sound, or two separate rooms of great-sounding music.
Mini. Fits in any space, fills any room.

Mighty. Surprisingly rich sound despite its size.

Humidity resistant. Perfect for the bathroom (or backyard).

Two Play:1s work as Sonos home theatre rear speakers.

Wall or stand mountable.
Free shipping, and 100-day returns policy.
We're sure that your Sonos experience will have you listening better. If for whatever reason, you're not happy, let us know within 100 days. We will send you a shipping label and refund you in full for your purchase.
For additional details, please review our returns policy.
Sounds bigger than it looks.
Wonder where all that sound is coming from? The technical answer—from a pair of Class-D amplifiers and custom-built drivers, all meticulously tuned to the speaker's unique acoustic architecture.
Humidity resistant.
We built Play:1 humidity resistant so you can enjoy your favourite songs in music-starved places like bathrooms and outdoor patios. All you need is WiFi access and a place to plug it in. Just remember, it's not waterproof or weather resistant.
Connect your Sonos to any Amazon Echo device.
With an Amazon Echo or Dot, you can use your voice to play and control songs, playlists, radio stations, podcasts and more.
One app. Complete music control.
The Sonos app helps you quickly search through all your services to track down favourite music, send it to different rooms, and adjust the volume and other settings. You don't even have to be in the same room. And if your friends have the Sonos app, they can do the same.
Play everything that matters to you.
Sonos plays everything – the most popular streaming services, on-demand services, internet radio, your favourite podcasts and audiobooks, your go-to collection of downloads­ – whatever you love to listen to.
The wireless home sound system that gets better over time.
Easily connect Sonos speakers in different rooms over WiFi to create a home sound system that brings every room and everyone together. Regular software updates means your product is constantly improving.